Parco della Musica Contemporanea Ensemble
A musical portrait of Elliott Carter, a masterful figure of the 20th-century.
Elliott Carter (1908-2012)
Dialogues (2003, 14')
Luimen (1997, 12')
Oboe Concerto (1986-1987, 25')
Parco della Musica Contemporanea Ensemble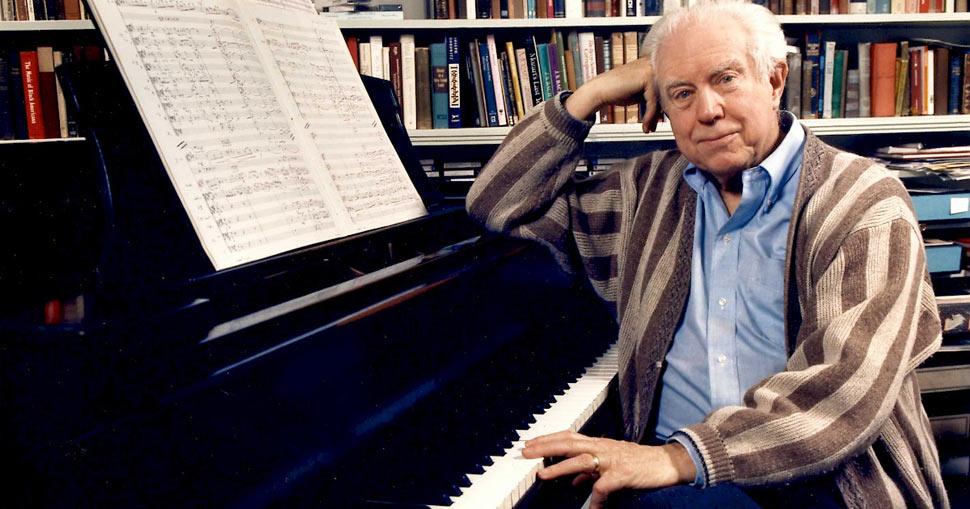 Description
Elliott Carter on his music: «Dialogues for piano and orchestra is a conversation between the soloist and the orchestra: responding to each other, sometimes interrupting the other, or arguing. The single varied movement is entirely derived from a small group of harmonies and rhythms».
«For a number of years I had been thinking of writing a piece based on the sound of plucked instruments like the mandolin, guitar, and harp to which I added trumpet, trombone and vibraphone and composed a one movement fantasy whose title Luimen was chosen by the Nieuw Ensemble (meaning 'moods')».
«In this Oboe Concerto, which is in one continuous movement, the soloist is accompanied in its widely varying, mercurial moods by a percussionist and four violas. The main orchestra opposes their flighty changes with a more regular series of ideas, usually on the serious side, sometimes bursting out dramatically. Each of the two groups use different musical materials which they develop throughout the work».