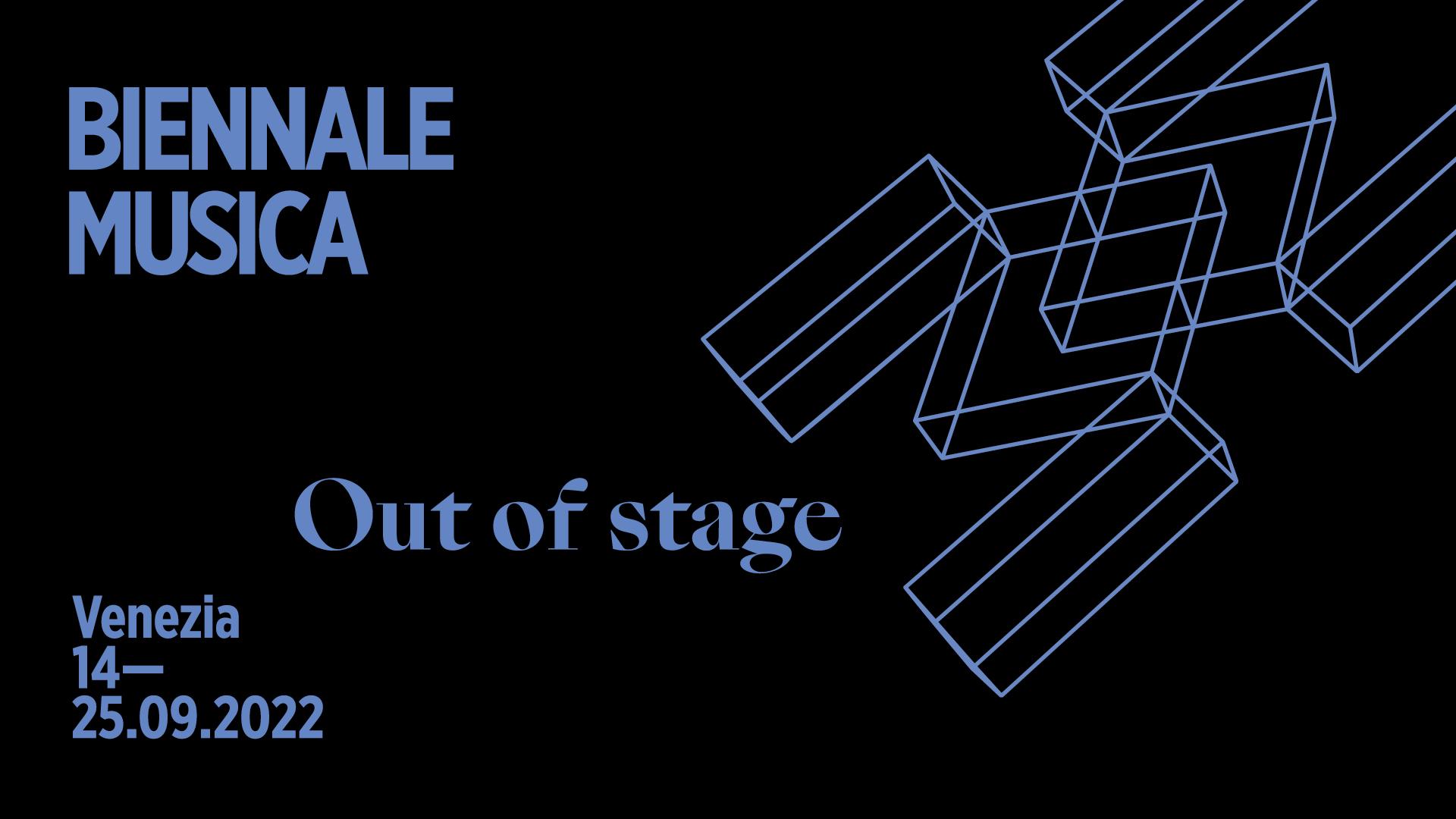 Ticket sales for the Biennale Musica 2022 now available
Tickets and subscriptions are available for the 66th International Festival of Contemporary Music (14 > 25 September).
Tickets and subscriptions
Sales are open for tickets to all the events – concerts, installations, VR experiences – of the 66th International Festival of Contemporary Music (14 > 25 September) directed by Lucia Ronchetti and produced by La Biennale di Venezia.
During the Festival, tickets may also be purchased at the ticket offices of Ca' Giustinian (San Marco 1364/A, 10 am - 5 pm), and at the Biennale Arte Infopoints at the Giardini (11 am - 6:30 pm) and the Arsenale (11 am - 7:30 pm).
Biennale Musica 2022
The 66th International Festival of Contemporary Music titled Out of Stage looks at recent developments in music theatre closely linked to the experimentalism of Venetian Baroque opera. The Festival will be inaugurated on Wednesday 14 September by the Golden Lion Giorgio Battistelli with the new version of Jules Verne performed by the Silver Lion, Ars Ludi. Following will be new works of experimental music theatre commissioned to Simon Steen-Andersen, Helena Tulve, Michel van der Aa, Paolo Buonvino and Annelies Van Parys, and the Italian premieres of the projects by Alexander Schubert, Rino Murakami and Ondřej Adámek, co-produced with other European institutions. With them, the Kurdish-Iranian composer Mehdi Jalali, the American representative of Afro-diasporic Experimentalism Yvette Janine Jackson, Klein, the Nigerian performer working in London, the American composer and producer of Taiwanese origin X.Lee, the electronic music composer from Florence Daniele Carcassi and the group of native American composers performed by the students of the Shenandoah Conservatory in Winchester, Virginia (USA).
The programme also features classics of "instrumental theatre" by Mauricio Kagel and Georges Aperghis and works by Carola Bauckholt and François Sarhan performed by Esther-Elisabeth Rispens, Kathryn Vetter, Dafne Paris and Federico Tramontana of the Biennale College Musica Ensemble. In addition, the composers and performers of the Biennale College Musica, Timothy Cape and Daniil Posazhennikov (experimental music theatre), Gemma Ragués (a piece for radio), Tania Cortés and Jacopo Cenni (experimental performances), and Paul Hauptmeier (site-specific sound installation).
Also in the programme encounters, lectures, round tables and Lezioni di Musica in collaboration with Rai Radio3, a series aimed at exploring the history of ancient and modern Venetian experimental music theatre.
---
Share this page on