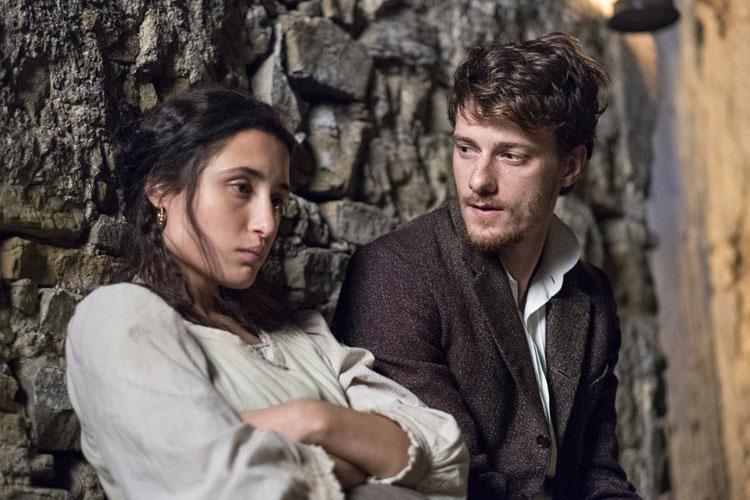 "From Venice to Moscow": the tenth edition
Nine Italian films from the 75th Venice Film Festival in Moscow's Cinema Oktiabr' from 20 to 24 February 2019.
Two masterclasses will be held by directors Wilma Labate, Stefano Consiglio and Emanuele Scaringi.
From Venice to Moscow
The 10th edition of the film series From Venice to Moscow opens Wednesday February 20th– and will continue through Sunday February 24th – with the screening of nine feature-length films from the 75th Venice International Film Festival 2018. The series, which will be screened at the Cinema Oktiabr', is organized by the Biennale di Venezia chaired by Paolo Baratta, in collaboration with the Italian Institute of Culture in Moscow. Directors Wilma Labate (Arrivederci Saigon), Stefano Consiglio (Evviva Giuseppe) and Emanuele Scaringi (La profezia dell'armadillo) will be attending.
The films selected and the masterclasses
The screenings from the Competition of the 2018 Venice Film Festival will feature Capri-Revolution by Mario Martone. From the Out of Competition section, the series will include Una storia senza nome by Roberto Andò. For the Orizzonti section, La profezia dell'armadillo by Emanuele Scaringi. The Sconfini section will present Arrivederci Saigon by Wilma Labate and Il ragazzo più felice del mondo by Gipi. For the Venice Classics section, which includes the major film restorations and documentaries about cinema of the past year, the screening in Moscow will feature the masterpiece Il posto (1961) by Ermanno Olmi, the great master who passed away in May 2018, and the documentary 24/25 - Il fotogramma in più by Giancarlo Rolandi and Federico Pontiggia. As a tribute to Bernardo Bertolucci, who passed away in November 2018, the Venice Classics section of the 74th Venice Film Festival will screen Novecento (1976) by Bernardo Bertolucci and the documentary Evviva Giuseppe by Stefano Consiglio.
Furthermore, two masterclasses will be held at the Moscow Film School: the masterclass by Stefano Consiglio will be held on Thursday February 21stat 7 pm, the one by Wilma Labate will be held on Friday February 22ndat 7 pm.
The cultural project
The cultural project to promote and disseminate Italian cinema in the world was launched by La Biennale di Venezia in Brazil in 2005, while later film surveys have been organized since 2006 in Russia, since 2009 in China, in 2012 in Korea, since 2014 in Croatia, Lebanon and Singapore, since 2017 in the Philippines.
The 75th Venice International Film Festival was held on the Lido di Venezia from August 29th to September 8th 2018. The next 76th Venice Film Festival will be held from August 28th to September 7th 2019.
---
Share this page on