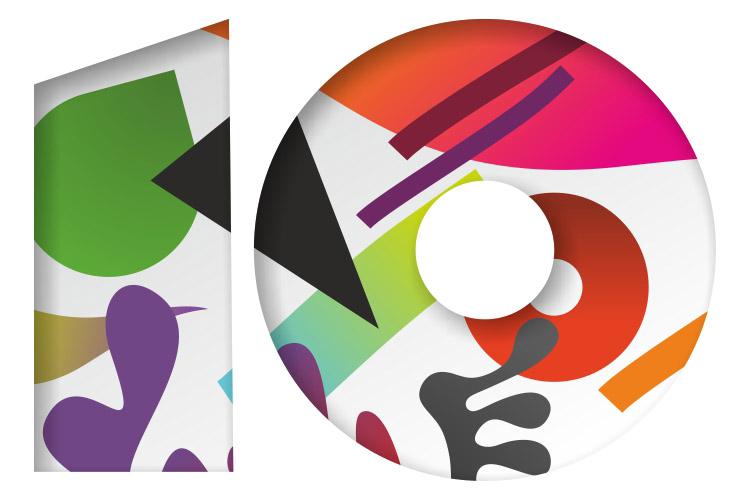 The 10th Biennale International Kids' Carnival runs until March 3rd
Free organized workshops for kids and schools, with reservation required. Special Technology & Science program.
10th International Kids' Carnival
La Biennale di Venezia, chaired by Paolo Baratta, announces the 10th International Kids' Carnival, which will take place from Saturday February 23rd to Sunday March 3rd  in Venice, at the Biennale headquarters in Ca' Giustinian (S. Marco, 1364/a), featuring free workshops with reservation required (Tel. +39 041 5218828, promozione@labiennale.org), open to schools from Monday through Friday and to families on Saturday and Sunday.
The International Kids' Carnival is a project of the Biennale di Venezia organized since 2010 for kids, schools, teachers and families, to stimulate the creativity and participation of young people with organized workshops, competitions, mask and costume-making, and to encourage the direct and active involvement of participants.
The General Programme will be divided as usual into days for schools, weekends for families, the famed The Magnificents section and organized workshops, developed with the help of students involved in the school-workplace alternation projects.
Participating in the 10th International Kids' Carnival will be Countries such as Germany, Hungary and the Kosovo, as well as institutions, public bodies and associations involved in projects consistent with the chosen themes.
On inauguration day on February 23rd, the Silver Lions for Creativity will be awarded for projects submitted to the competition for primary and upper and lower level secondary schools, the goal of which was to develop creativity applied to the arts in schools.
We would like to thank F.I.L.A. Fabbrica Italiana Lapis ed Affini, which with their Giotto brand are the Official Colours of the 10th International Kids' Carnival, and Vela – VeneziaUnica.
THE PROGRAMME
Download
Special Tecnologia & Scienza program
The 10th International Kids' Carnival will feature a programme of new activities, linked primarily to the themes of Technology and Science, enriched on this occasion with new participants and two important collaborations with the Istituto Veneto di Scienze, Lettere ed Arti in Venice, one of Italy's most important cultural academies (the specific programme for the Kids' Carnival is illustrated below), and the STARTS Academy, an initiative by the European Union dedicated to science, technology and the arts (workshops realised by The Inventors).
Also participating in the Special Programme will be the Science Gallery Venice, a project by Ca' Foscari University in Venice, and the Cnr - Ismar, the National Research Council Institute of Marine Sciences.
Participation of the Istituto Veneto di Scienze, Lettere ed Arti
The Istituto Veneto di Scienze, Lettere ed Arti will be participating for the first time in the Internationsal Kids' Carnival with workshops dedicated to schools and families that will explore Mathematics and the Neurosciences.
Kids will be able to experiment with various activities based on the composition of cubes, magic triangles, knots and origami, and two other neuroscience-based activities titled How many neurons do you have? Brains & Brainiacs and Pigeons! What eggheads!
Following is a summary of the programme organized by the Istituto Veneto di Scienze, Lettere ed Arti at Ca' Giustinian (S. Marco, 1364/a, Venice) during the Biennale Kids' Carnival.
Saturday 23 February at 4:30 pm
Neuroscience workshop – Pigeons? What eggheads!
Can a fish count? What strategies does an ant rely on to find its way in the desert? Does a chick know anything about good music? And how good are pigeons at calculating probabilities?
These are just some examples of the questions we ask ourselves about the cognitive abilities of animals. But how is it possible to ask animals to show us what they know how to do?
Teaching them our language doesn't sound like a very good idea. And furthermore, does a fish really care about proving to us whether it knows how to add and subtract?
To study animals, or even children before they learn to speak, it is important to put yourself in their place, and to try and think of tasks conceived specifically for them, to involve them and motivate them to give us a response. We will try and put ourselves in the place of the animals and solve the problems that scientists use to achieve a better understanding of what goes on in someone else's head.
Dedicated to kids from the ages of 8 to 11
Sunday 24 February at 4 pm
Neuroscience workshop – How many neurons do you have? Brains and brainiacs
Which is smarter, a chimpanzee or a whale? And how can we understand that? Does a small brain mean stupidity, or are there just different kinds of brains, and size doesn't really count? A brilliant Brazilian researcher, Suzana Herculano-Houzel, has come up with a quick and inexpensive way of counting neurons, the cells that make up the brain, with precision.  Her work has dispelled the centuries-old myth about small and large brains, and has also proposed an interesting theory that combines cooking and intelligence.
Dedicated to families with kids between the ages of 8 and 11
Wednesday 27 and Thursday 28 February – at 9:45 am and 12:15 pm
Mathematics workshop – Mathematics and statistics: fun cubed!
A workshop that offers a first-hand experience of the imaginative world of spatial geometry and multidimensional data, starting with a practical visual and tactile experience that will lead to an abstract reasoning: games to play with mathematics and statistics, visualizing numbers and tables, and reconstructing the SOMA cube, invented by Piet Hein, in forms that keep changing.
Dedicated to the third, fourth and fifth grades of Primary Schools
Saturday 2 March at 4 pm
Mathematics workshop – Magic triangles
Experiments and games with magic triangles: how to build triangular numbers and then rediscover them when cutting a pizza, how to build a fractal of triangles and then rediscover them in a game of probability ... and all roads lead to the most magical triangle in mathematics: the Tartaglia triangle.
Dedicated to families with children between the ages of 6 and 10
Sunday 3 March at 3 pm
Mathematics workshop – Knots and Origami
What is a closed curve? In three-dimensional space a closed curve can be intertwined. In mathematics a closed curve in three-dimensional space is called a knot, and when one or more knots intertwine we have a link. We will build knots and links with a rope, draw and color diagrams of knots as we learn the mathematical concept of "invariant". Finally, using origami paper we will learn to fold modular pieces we will use to create various links, a paper chain, and a paper slinky toy.
Dedicated to families with children between the ages of 6 and 10
Collaborations / Information
The Biennale's 10th International Kids' Carnival also collaborates with:
Benedetto Marcello Conservatory in Venice
Unicef
Il Cerchio social cooperative in Venice
Fablab Venezia digital fabrication laboratory and innovative start-up
INFO
Educational e Promozione Pubblico
La Biennale di Venezia
Tel. +39 041 5218 828
Fax +39 041 5218 732
promozione@labiennale.org
---
Share this page on