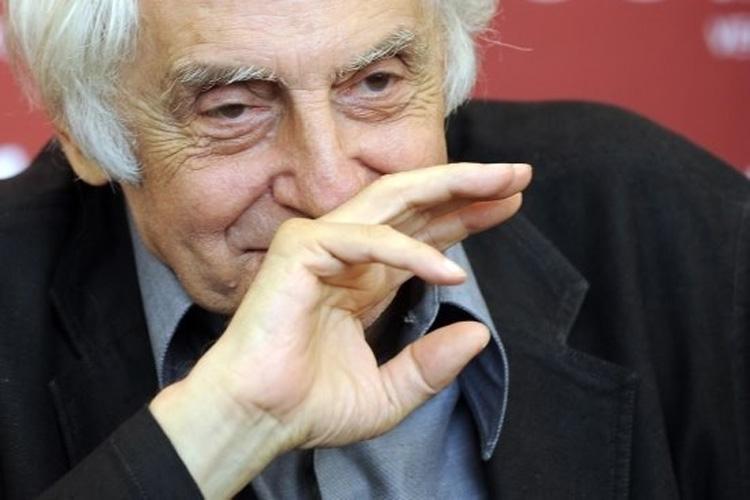 A tribute to director Citto Maselli
Scheduled on Monday 6th September in the Palazzo del Cinema (Sala Grande, 2 pm).
La Biennale di Venezia together with the Giornate degli Autori and the Venice International Film Critics' Week.
A tribute to Citto Maselli
La Biennale di Venezia is pleased to announce, together with the Giornate degli Autori and the Venice International Film Critics' Week, a Tribute to director Citto Maselli, the pseudonym of Francesco Maselli, an auteur who has graced many years in Italian cinema with coherence and talent and been appreciated numerous times as a participant in the Venice International Film Festival.
This is the first time that the Venice Film Festival, the Giornate degli Autori (which is celebrating its 18th edition this year) and the Venice International Film Critics' Week (now in its 36th edition) are celebrating together the career of an artist who has contributed to the development of the art of filmmaking not only as a personal commitment, but also through the collaboration he has offered to other great masters of our cinema, in his fundamental role within and at the head of ANAC (Associazione Nazionale Autori Cinematografici), which next year will celebrate the sixtieth anniversary of its foundation.
The ceremony in honour of Citto Maselli will take place in the Sala Grande of the Palazzo del Cinema (Lido di Venezia) Monday September 6th at 2 pm. The programme will feature, also on Monday September 6th at 3.30 pm in Sala Perla 2 (Palazzo del Casinò), the screening of his film Storia d'amore, which premiered in 1986 at the 43rd Venice Film Festival and won Valeria Golino the Coppa Volpi. The film will be screened with a restored copy provided by Istituto Luce Cinecittà.
Citto Maselli - Biography
Born into a family originally from the Molise region and raised in a very stimulating environment (his father was a refined art critic who hosted many prestigious writers in his home), he participated at a very early age in the Partisan resistance and as a young man asserted his belief in Communism. He interrupted his high school studies to enrol in the Centro sperimentale di cinematografia, where he earned his diploma in 1949. He began his career as an assistant and assistant director to Luigi Chiarini and Michelangelo Antonioni for various films and documentaries. 
Following his documentary Bagnaia paese italiano (1949), he collaborated in 1953 with Luchino Visconti on the episode of Siamo donne starring Anna Magnani, and the same year he directed Storia di Caterina with Cesare Zavattini, an episode from the film L'amore in città (Love in the City). He made his feature-film debut in 1955 with Gli Sbandati (Abandoned), a film about World War II starring among others Lucia Bosé. Maselli's films portray the characters and social problems in a neorealist style, always addressing the issues with an ideological, political and moral commitment. In 1957 he made La donna del giorno (The Doll Who Took The Town), which criticised the world of advertising and "celebrity news". He had greater success with his next film I delfini (The Silver Spoon Set, 1960, starring Claudia Cardinale; a psychological and social portrait of a group of young people from the provincial middle class. Following Le adolescenti e l'amore, an episode in the film Le italiane e l'amore (Latin Lovers), in 1964 he directed Gli indifferenti (Time of Indifference), adapted from the eponymous novel by Alberto Moravia, a sharp psychological portrait of a family descending into decadence. His next films Fai in fretta ad uccidermi… ho freddo! (Kill Me Quick, I'm Cold, 1967) and Ruba al prossimo tuo (A Fine Pair, 1968) were, respectively, a thriller movie and an Italian-style comedy. 
In Lettera aperta a un giornale della sera in 1970 (Open Letter to the Evening News, which was partly autobiographical) he tells the story of a group of left-wing intellectuals who, bored by their daily routine, decide to found an international brigade of fighters for Vietnam and to participate in the conflict on Ho Chi Minh's side, announcing their intentions in an open letter that, to their surprise, is published by a newspaper thereby putting them in the embarrassing position of having to go through with their ideas. His "cinéma-verité" returned prominently to the fore in Il sospetto (The Suspect, 1975), the story of a worker (Gian Maria Volonté) who belongs to the Italian Communist Party and is sent by the party's Central Committee, exiled in France, to Turin to expose an infiltrator from the OVRA secret police.
In the 1980s Maselli devoted himself to more intimate films, mostly portraits of women: Storia d'amore (A Tale of Love, 1985), Codice Privato (Secret Access, 1988), Il segreto (The Secret, 1990), L'alba (Dawn, 1991). In 1996 he presented Cronache del terzo millennio (Third Millennium Stories) at the Venice Film Festival, about a group of residents resisting eviction from an enormous apartment building. In 1999, he directed Il compagno, in 2004 Frammenti di Novecento, in 2007 Civico Zero and in 2009 Le ombre rosse (The Red Shadows). In 2011 he presented the anthology film Scossa at the Venice Film Festival.
In 2010 he won the Premio Federico Fellini 8 ½ award for artistic excellence at the Bif&st in Bari.
---
Share this page on