ROBÒTTIN
Bottin / Alexander Robotnick
live & DJ set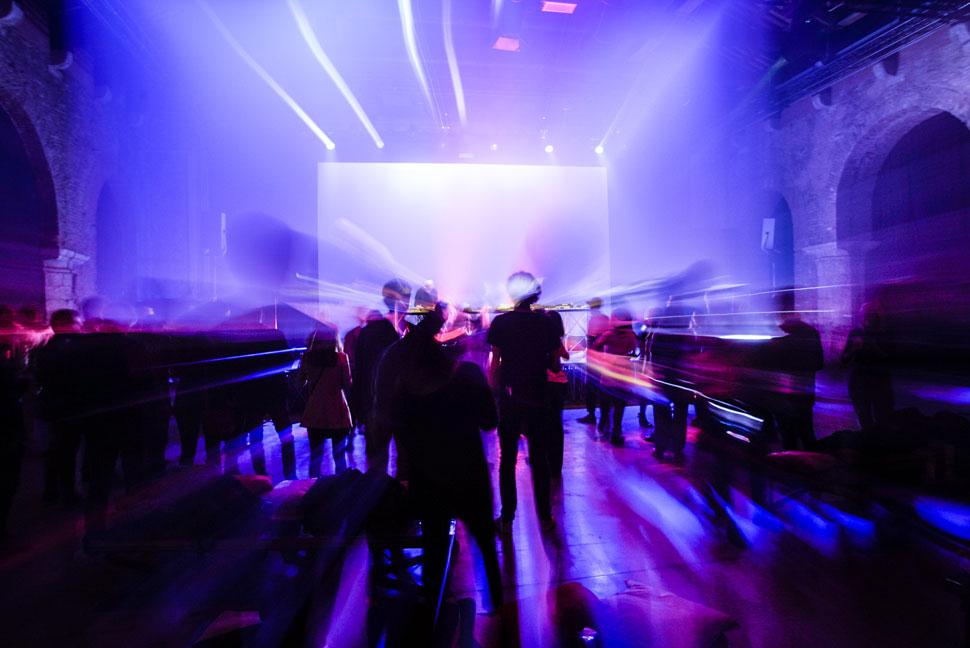 Description
Over the years, Bottin and Robotnick have collaborated in many recordings. In this Festival, however, they will appear for the first time in a performance that includes both live tracks and DJ sets.
Bottin (Guglielmo Bottin – Padua, 1977) is a producer and sound designer. His realisations include in particular No Static (2008), Horror Disco (2009) and the synth pop act Cristalli Liquidi (2017); his sets offer unpredictable journeys through futuristic sounds and original reinterpretations of the music of the past for the modern dance floor.
Alexander Robotnick (Maurizio Dami – Florence, 1950), from his earliest cult electro tracks, such as Problèmes d'amour (1983), has composed soundtracks for theatre and video, and ambient music for fashion shows before turning to world music with his band The Third Planet, founded in 1996. In recent years he has returned to electronics for a renewed career in live-performance.