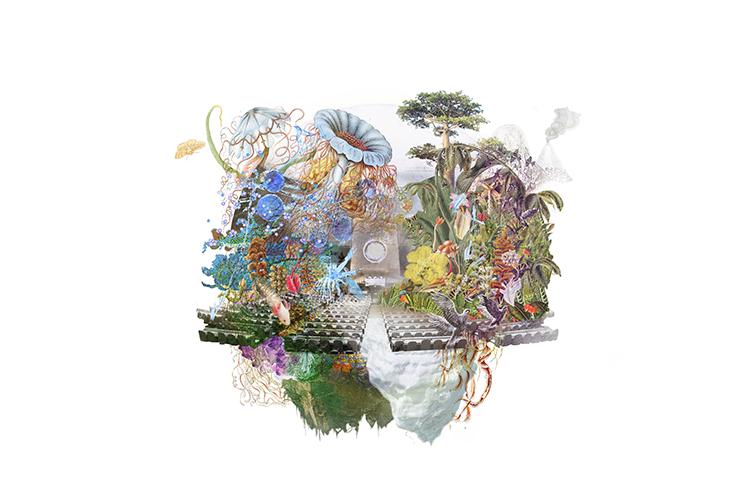 Biennale Architettura: Studio Other Spaces designs Future Assembly
The "collective exhibition within the Exhibition" in the Central Pavilion, Giardini.
Future Assembly
On the occasion of Earth Day, La Biennale di Venezia announces Future Assembly, the collective exhibition within the 17th International Architecture Exhibition, a collaboration between Studio Other Spaces and six co-designers. "We believe our future imaginaries - they stated - must include the more-than-human – that which both includes and exceeds humanity".
Following the call by the curator of the Biennale Architettura 2021, Hashim Sarkis, to envision a space at the centre of the exhibition where all participants can come together, Studio Other Spaces and the project co-designers have proposed a multilateral contribution on the mezzanine of the Central Pavilion at the Giardini.
"By bringing together this year's Biennale Architettura participants in this unique "exhibition within the Exhibition" – affirms Hashim Sarkis - the Future Assembly reaffirms the power of the collective imaginary and architecture's vital role in visualizing and enabling a more inclusive future."
Studio Other Spaces
Represented by its founders, artist Olafur Eliasson and architect Sebastian Behmann, Studio Other Spaces (SOS) is collaborating especially for this occasion with Caroline Jones, professor of art history; Hadeel Ibrahim, activist; Kumi Naidoo, ambassador for Africans Rising for Justice, Peace and Dignity; Mariana Mazzucato, professor and founding director of the Institute for Innovation and Public Purpose at University College London; Mary Robinson, chair of the Elders and adjunct professor of climate justice at Trinity College, Dublin; and Paola Antonelli, senior curator of architecture and design at the Museum of Modern Art, New York.
As this year's selection of architects, designers, and artists is the most geographically diverse in the history of the Biennale, SOS feels it is a unique opportunity to come together to reflect on the UN-inspired question, What could a multilateral assembly of the future look like? The project designers have invited all Biennale Architettura 2021 participants to imagine and choose a more-than-human stakeholder that they believe should be represented in Future Assembly. The walls surrounding the overall mezzanine of the Central Pavilion chart a living collection of attempts by humans to recognise and secure the rights of nature during the 75-year history of the UN Charter. It spurs the question, what will the next 75 years bring?
"The United Nations – the paradigm for a multilateral assembly of the twentieth century – was founded in 1945 in response to political, social, economic, and humanitarian crises" - SOS and the co-designers of Future Assembly said. "Today, an equally radical response is needed to the urgent, human-propelled climate crisis. Future Assembly is structured around reciprocity, collaboration, and coexistence. This extends to our design approach: Imagination of possible futures requires us to find novel ways of spatially representing diverse nonhuman agencies so they may take a seat at the table."
---
Share this page on