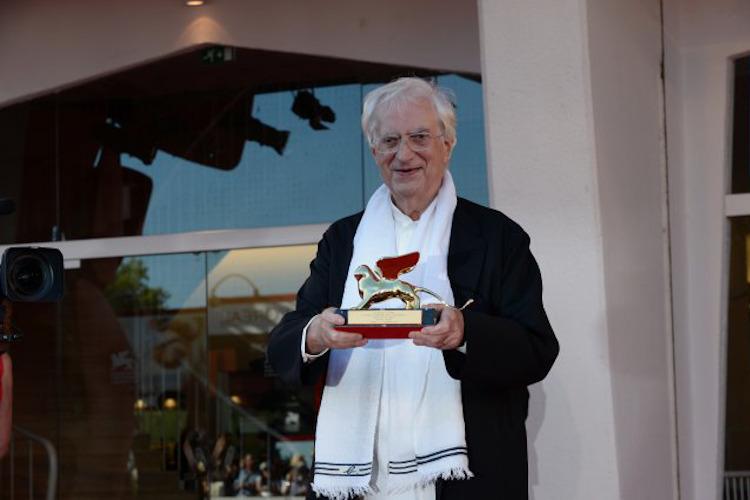 The death of Bertrand Tavernier: a remembrance by Alberto Barbera
La Biennale di Venezia commemorates the director, Golden Lion for Lifetime Achievement in 2015.
The death of Bertrand Tavernier
The President, the Board of Directors, the Director of the Venice International Film Festival and La Biennale di Venezia commemorate with particular esteem and affection the director and critic Bertrand Tavernier, a central figure in French cinema. The recipient of the Golden Lion for Lifetime Achievement at the 2015 Venice Film Festival, he first came to Venice in 1976 with The Judge and the Assassin, and participated twice in the Competition, in 1986 with Round Midnight (winner of the Oscar for best original score and a nomination for the protagonist, American saxophonist Dexter Gordon) and in 1992 with the police drama L.627.
A remembrance by Alberto Barbera
"In Bertrand Tavernier we have lost one of the most prestigious and influential figures in the French film culture of the second half of the twentieth century – stated the Director of the Venice Film Festival, Alberto Barbera – French cinephiles have lost one of their symbols, the cinema of one of their most original and esteemed authors. With his fascinating articles and inimitable books, he helped to cement our love for American cinema. With dedication and foresight, he chaired the Institut Lumière in Lyon, fostering its growth into one of the most authoritative institutions on the international scene. The legacy of films that he has left us are a fascinating, eclectic and non-conformist body of work that we will never forget. We will miss his intelligence, his lucid and passionate critical vision, his absolute dedication to the cause of cinema. And naturally, the films he might have made, blending entertainment with the political and social themes that he was so passionate about. For all of this, we will be forever grateful".
---
Share this page on