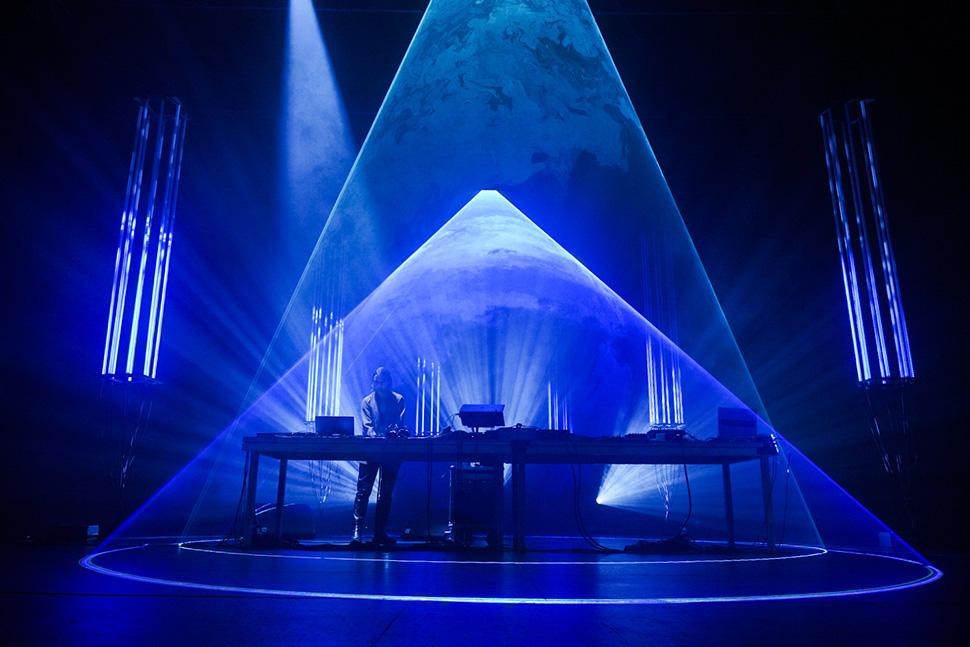 Biennale College Musica 2022: the workshop with the selected artists starts on 7 March
10 composers and performers aged between 26 and 30 were selected out of over 300 applications submitted from 41 countries.
The selected artists
Today, Monday March 7, is the starting date for the first session of the Biennale College Musica workshop under the direction of Lucia Ronchetti, who for the year 2022 has selected 10 composers and performers between the ages of 26 and 30 out of over 300 applications to participate submitted from 41 countries around the world.
The winners of the 5 calls who will work side by side with international tutors with the ultimate goal of presenting a finished work of their own at the 66th International Festival of Contemporary Music of La Biennale di Venezia (14 > 25 September) are:
· Thirty-year old Timothy Cape, from Ireland, and twenty-seven year old Daniil Posazhennikov from Moscow, who will each be engaged in composing a work of experimental musical theatre for a percussion trio;
· Paul Hauptmeier, born in 1993, from Leipzig, who will be working on the creation of a site-specific sound installation for a site in Venice selected by Biennale Musica;
· Gemma Ragués, 27 years old from Spain, who will develop a work for the radio inspired by John Cage's Sounds of Venice (a work that the American composer presented at Rai radio in Milan in 1959 on the show Lascia o raddoppia);
· Jacopo Cenni and Tania Cortés, respectively 26 years old from Siena and 28 years old from Ecuador, who will each work on an experimental performance piece with dramaturgical aspects;
· clarinettist Kathryn Vetter (1995, Brooklyn), harpist Dafne Paris (1995, L'Aquila), percussionist Federico Tramontana (1995, Reggio Calabria), soprano Esther-Elisabeth Rispens (1994, Brussels) are the 4 performer/musicians who will headline the concert of musical theatre by Georges Aperghis and a work by Carola Bauckholt on the programme of the Festival.
The tutors
The 10 young musicians selected for Biennale College Musica 2022 will develop and produce their projects participating in specific theoretical and practical sessions under the guidance of a team of tutors that includes: Ondrej Adámek, composer and conductor (Prague); Simon Steen-Andersen, composer (Odder); Gianluca Ruggeri of Ars Ludi, percussionist and conductor (Rome); Daniele Carcassi (Florence) and X.Lee (Los Angeles), experimental performers, composers; Antonello Pocetti, director and dramaturge (Bologna); Thierry Coduys, sound engineer and computer music expert (Nice), who will work at the Computer Music and Multimedia Centre of La Biennale di Venezia (CIMM).
The theoretical and practical study sessions – from March 7 to 12, from May 16 to 21 and from August 2 to 7 – will be followed by a week of rehearsals before all the projects thus created – two works of musical theatre, a work for radio, a sound installation, two experimental performances, a concert – make their debut on the stages of the 66th International Festival of Contemporary Music.
Biennale College Musica 2022
Biennale College Musica 2022 is dedicated to experimental musical theatre, the theme chosen by the director Lucia Ronchetti for the 66th International Festival of Contemporary Music of La Biennale di Venezia (Out of Stage, 14 > 25 September 2022): "New musical theatre – explained Lucia Ronchetti – has for decades been invading new spaces, leaving the traditional stages to create different dramaturgical contexts, using new video technology, virtual reality techniques and the spatialisation of amplified sound, relying on diverse and specific dramaturgical forms for each project. The innate theatricality of the concert ritual expands to develop what Mauricio Kagel has defined as instrumental theatre, a non-vocal sound theatre, in which the instrumental gesture becomes performance and the musical execution generates new characters and new stage presences".
Starting this year, Biennale College is part of a project to develop and reinforce the activities of La Biennale di Venezia, with the purpose of creating a permanent centre of national and international excellence in Venice. As such, Biennale College comes under the "Strategic Investment Plan for Cultural Heritage Sites, Buildings and Natural Areas" in the National Plan for Investments Complementary to the National Plan for Recovery and Resilience.
---
Share this page on