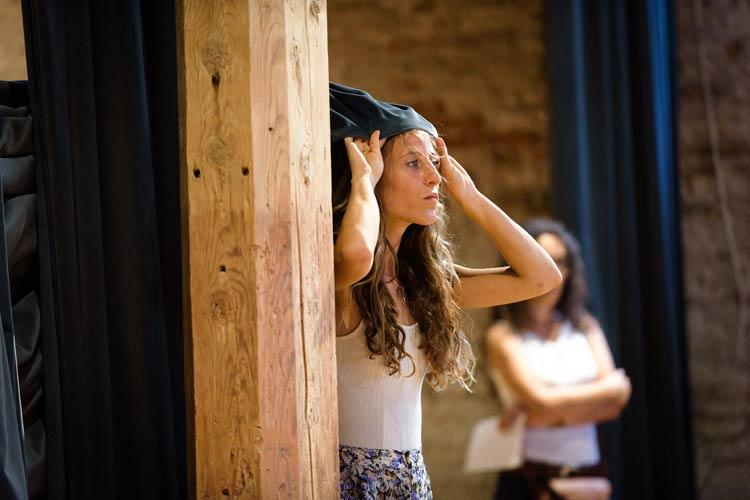 Biennale College Teatro: all the workshop participants
Nine workshops of the Biennale College Teatro kick off on 23 July.
Biennale College Teatro 2018
The Theatre Department is to involve all those persons whom the Director of the Theatre department Antonio Latella, at his own discretion and in agreement with the Masters conducting the individual workshops in the programme, believes will respond to the goals of each of the workshops to take place in July-August 2018 and the requirements detailed in each of them, as an integral part of his artistic project.
The Biennale College – Theatre project, coherently with the spirit of its recent editions, stands as a place of inquiry and dialogue, a space permanently open to discussion and experimentation, in a process that can involve scholars, spectators and theatre lovers. A true factory of ideas that explores the potential of theatre: languages, codes, techniques and technology, the sciences of the stage all provide the guidelines for a systematic evaluation, led by Masters and experts from around the world.
The current edition of the Biennale College ­– Theatre will include a significant number of days dedicated to working with the chosen Masters, with the purpose of offering each participant the possibility of taking part in an authentic creative process, on the one hand, and on the other, to enhance the educational value of each workshop, a place of both ideation and higher education. The meeting with the Masters involved will be preceded by a work session that will bring together all of the participants engaged in the various workshops, and be led by Director Antonio Latella. It is scheduled to take place from July 20th to 22nd 2018.
Each Master and each participant in the College will again address one theme in this edition, detailed by the Director, and will subsequently present the outcome of each workshop in a short theatre piece at the end. Each of these original creations will be presented with all the others in a sort of theatre marathon, to take place on 5th August, the last day of the Festival.
The theme proposed to the Masters of the Biennale College this year is the "kiss". The kiss as a gesture that has become part of our daily lives but is also a performing act that is renewed over and over again until it becomes unique and unrepeatable.
---
Share this page on