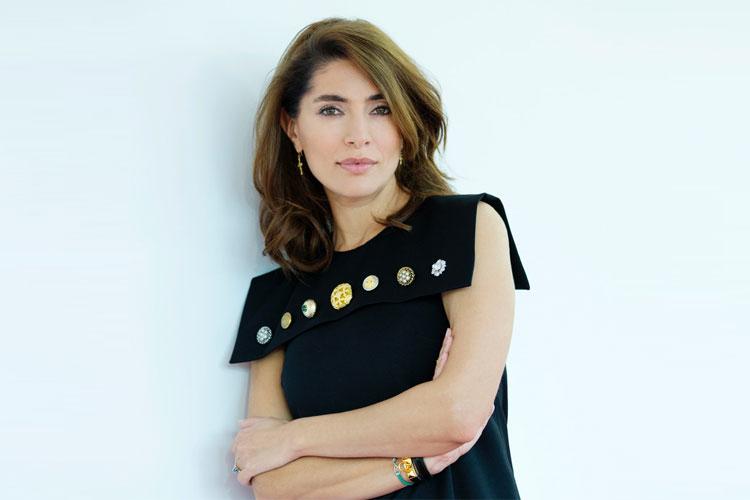 Caterina Murino to host the opening and closing nights of Venezia 80
The 80th Venice International Film Festival opens on August 30th and will come to an end on September 9th.
The opening and closing nights of Venezia 80
Actress Caterina Murino will host the opening and closing nights of the 80th Venice International Film Festival 2023 within La Biennale di Venezia, directed by Alberto Barbera.
Caterina Murino will open the 80th Venice Film Festival on the evening of Wednesday 30 August 2023, on the stage of Sala Grande (Palazzo del Cinema on the Lido) for the inauguration ceremony, and will host the closing ceremony on Saturday 9 September, when the winners of the Lions and other official prizes of the 80th Venice Film Festival will be announced.
Caterina Murino
Caterina Murino was born in Cagliari, Sardinia, Italy, and studied acting in the theater workshop at the Scuola di Cinema e Teatro di Francesca De Sapio in Italy. As a model she soon became a starring testimonial for many advertising campaigns. Then, the late Italian film director Dino Risi selected her for a role in his TV fiction Le ragazze di Miss Italia (2002).
Her on-screen cinematic debut was for her role in the first film of the late Chilean writer and director Luis Sepulveda, Nowhere (2002). The film enjoyed critical acclaim in France.  Several years later, Caterina Murino, returned to French film screens in L'enquete corse (2004) opposite actors Christian Clavier and Jean Reno. Following the film's success, Caterina began to receive many film proposals and began to shuttle between Italy and France. 
But it was in 2006 that she became world-famous as the new 007 Bond Girl beside Daniel Craig, with her role as Solange in Casino Royale. She starred in the English comedy St. Trinian's, before returning to Italy to shoot Non pensarci by Gianni Zanasi. She then went on to interpret the protagonist in Italian Director Pappi Corsicato's Il seme della discordia  (2008) which was presented at the 65th Venice International Film Festival. Caterina then starts to juggle simultaneously roles on numerous Canadian and France sets, that led her to be casted for: the made for television Franco-Canadian film XIII: The Conspiracy (2008) and AntiGang (2015) opposite actor Jean Reno. Starring in an BBC  2011 miniseries, "Zen", alongside co-star actor Rufus Sewell, depicts the investigative story of protagonist the smart and honest police detective, Aurelio Zen, in Rome.  Murino then goes on to star in the 2013 television series by Stéphane Giusti Odysseus. Upon her return to Italy, she starred in a number of film projects and leading roles including: a protagonist in the first film of Sardinian director, Cesare Furesi Who Will Save the Roses? (2017) and the latest  release of  director Renzo Martinelli: Ustica: The Missing Paper (2016).
As an versatile actress, in 2017, she starred in the American supernatural thriller The Voice in Stone, directed by Eric D. Howell, and Italian Director Alberto Rondalli's Agadah. In 2018, she plays the protagonist Benedetta in the Italian film Se son rose, directed by Leonardo Pieraccioni. Following she is case in the  French mini-series Le Temps est assassin.
In 2020 Davide Livermore chose her to play the role of Triboulet in Le Roi s'amuse by Victor Hugo for the premiere at the Teatro alla Scala in Milan of A Riveder le Stelle…
She was also at the cinema in 2021 with the new film by Alex de la Iglesia Veneciafrenia and in the new film for Netflix by Roberto Capucci produced by Lotus Film entitled My Brother My Sister. Now is filming The Opera! by Davide Livermore and Paolo Gep Cucco.
---
Share this page on