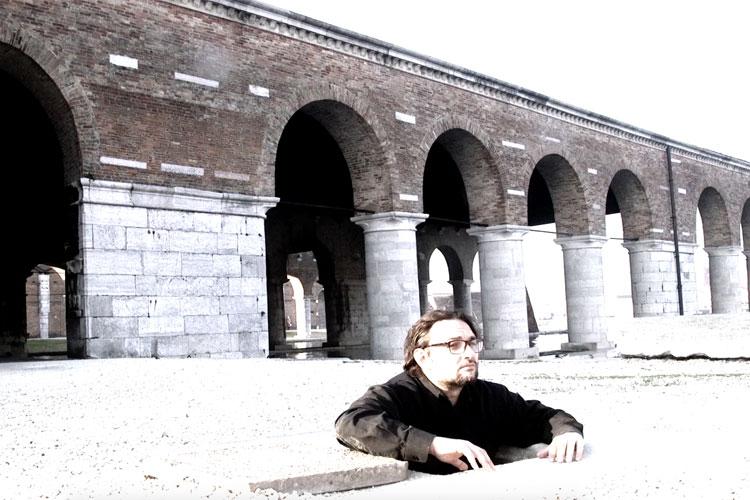 A Detective in the Lagoon: the Biennale Teatro 2019 web series
Starting 26th March the new web series will preview the 47th International Theatre Festival.
The web series of the Biennale Teatro 2019
A web series will preview the 47th International Theatre Festival – Atto terzo: Drammaturgie (22 July > 5 August) – directed by Antonio Latella and organized by La Biennale di Venezia chaired by Paolo Baratta.
Today, Tuesday March 26th, the first episode will premiere on the website and on all the social media.
The main character of the web series is a dramaturgist-detective ­– played by Federico Bellini – who wakes up after a nightmarish sleep with an obsessive thought: "Biennale Teatro... Act three... Dramaturgies... I have to find them. Authors, dramaturgists, directors-actors, directors-dramaturgists, dramaturgist-authors... How many are there? And where are they?".
To track down the missing artists and bring them back to the Biennale Teatro from July 22nd to August 5th, the self-proclaimed detective has only two clues: the recipe for a dish and a few lines of a text. But these two leads converge. And that's enough get the investigation started.
Between inn kitchens, pub backrooms, tavern wine bar and winery tables, wherever the recipes and fragments of texts take him, the detective submits his clues to cooks, chefs and sommeliers. And as he discovers the traditional flavours of the lagoon along with the aromas of spices from around the world, his investigation digs up the first images, themes and stories about the artists and the plays of the next Festival. With one question: what if there was an unsuspected link  between cuisine and dramaturgy?
There are 32 episodes in the series, all filmed by the director and video-maker Lucio Fiorentino and all set in Venice. The introduction to the web series is online today, and will be followed weekly by the release of the 32 episodes (on Wednesday and Friday, with English subtitles), which episode after episode will trace an ideal sequence through the Biennale Teatro 2019.
Federico Bellini is a dramaturgist who has worked many times with Antonio Latella (since 2002), the Nuovo Teatro Nuovo di Napoli (2010-2011), Andrea De Rosa (2012). He serves as the assistant to the Artistic Director of the Theatre department of the Biennale di Venezia.
Lucio Fiorentino is a director of feature-length films (Pandemia, 2010; Core & Sang, 2014), short films and documentaries screened at many festivals.
---
Share this page on