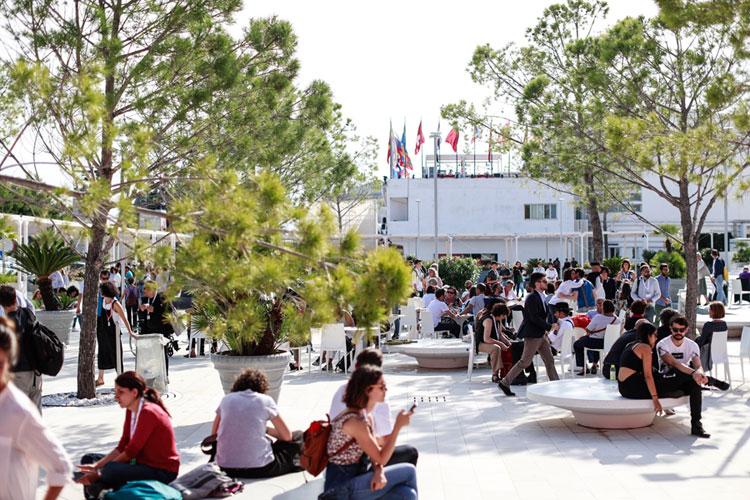 Regulations of the Final Cut in Venice 2019 (7th edition)
Registration deadline: 21 June 2019. The workshop will take place from 31 August to 2 September 2019.
Final Cut in Venice
La Biennale di Venezia, chaired by Paolo Baratta, announces the 7th edition of the Final Cut in Venice workshop, which will take place from August 31st to September 2nd 2019 as part of the Venice Production Bridge, during the 76th Venice International Film Festival directed by Alberto Barbera (Lido di Venezia, August 28th -  September 7th).
With the Final Cut in Venice workshop, which has been held since 2013 at the Venice Film Festival, La Biennale intends to reinforce the concrete support it offers to complete films from African countries and from Jordan, Iraq, Lebanon, Palestine and Syria. The workshop represents a real opportunity for producers and directors to present the rough cuts of their films to international operators and distributors, with the purpose of facilitating post-production, promoting co-production partnerships and offering access to the market.
To participate in the 7th Final Cut in Venice, applicants must fill out the online pre-selection entry form that may be found on the website www.labiennale.org at the address: www.labiennale.org/en/cinema/2019/final-cut-venice, and submit a copy of the film no later than 21 June 2019.
The workshop
The 7th Final Cut in Venice will consist in a three-day work session (31 August - 2 September 2019), in which the rough cuts of up to 6 selected films will be presented to producers, buyers, distributors and film festival programmers. There will be opportunities for networking, encounters and gatherings where the directors and producers can meet with the participants in the workshop.
Please note that important acknowledgments were received at the Berlin Film Festival 2019 and 2017 by films that participated in the Final Cut workshops organized by the Biennale respectively during the 2018 and 2016 Venice Film Festivals.
In particular:
Talking About Trees by Suhaib Gasmelbari (France/ Sudan/ Germany/ Tchad/ Qatar) won the Best Documentary Award and the Panorama Audience Award for best documentary at the 2019 Berlin Film Festival.
Félicité by Alain Gomis (France/ Sénégal) won the Grand Jury Prize – Silver Bear at the 2017 Berlin Film Festival.
Istiyad Ashbah (Ghost Hunting) by Raed Andoni  (France/ Palestine/ Switzerland/ Qatar)  won the Best Documentary Award at the 2017 Berlin Film Festival.
Final Cut in Venice, along with the Gap-Financing Market, is one of the initiatives offered by the Venice Production Bridge, the film market of the Venice International Film Festival that is conceived as an opportunity for meeting and networking with all categories of professionals involved in making films: producers, financiers, distributors, sales, public and private investment funds, banks, film commissions, broadcasters and Internet platforms.
---
Share this page on