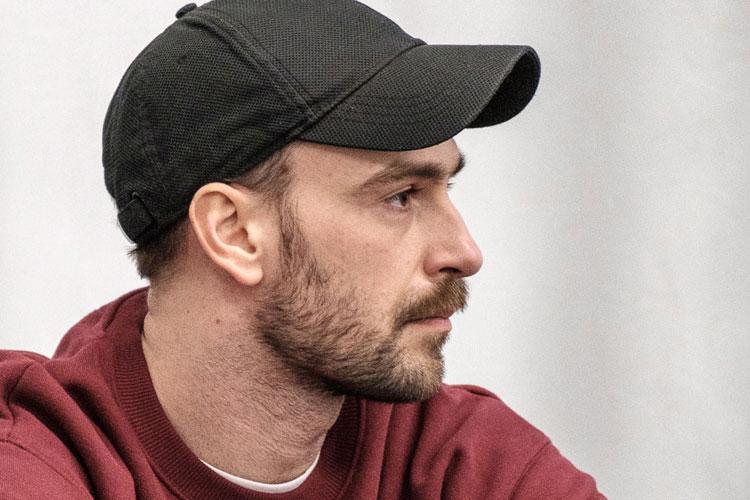 Diego Tortelli winner of the first call for a new choreography reserved for Italian artists
The choreographic project titled Fo:No will premiere at the Biennale Danza 2022.
Call for a new choreography reserved for Italian artists
Diego Tortelli – one of the 129 applications received in one month – is the winner of the first call for Italian artists launched last June by La Biennale di Venezia with the Dance Department, directed by Wayne McGregor, inaugurating a programme that devotes resources to the development of a new and original choreographic project.
Diego Tortelli won by presenting a choreographic project titled Fo:No, in which he proposes to address the sphere of biophysics to explore the relationship between vocal apparatus, body, identity, drawing on his personal experience, which has led him to appreciate how the sound of the voice can change the language of the body, and determine our presence in relationship to the surrounding environment. "The vocal apparatus and the relationship between the various parts of which it is composed is thus transformed into a research engine that will lead to the production of choreographic material – stated the choreographer – a new tool and a resource to compose space and movement: a phonetic translation through the body".
Fo:No, which along with choreographer Diego Tortelli involves three dancers, one Beatboxer and the dramaturgist Miria Wurm, will have its world premiere in its definitive form during the 16th International Festival of Contemporary Dance in 2022.
The winner will receive a production prize up to a maximum of twenty-five thousand euro, which may independently or in collaboration with other production partners contribute to the realization of his choreographic project. In addition to the production prize, La Biennale di Venezia will also cover all costs necessary to produce the performance for its debut in Venice – from the artists' fees to travel and accommodations to the technical specifications.
Biographical note
Born in Brescia 34 years ago, Diego Tortelli trained in part at the Accademia Nazionale di Danza in Rome and at the Accademia di Danza of the Teatro alla Scala. He has performed for important international companies (from BOD/Richard Siegal to the Ballet National de Marseilles). He has concentrated on his choreographic practice since 2015, creating his first evening-length piece, La bella addormentata for the Nuovo Balletto di Toscana, and becoming associate choreographer for the Festival MilanOltre. Since 2019 Diego Tortelli has been the resident choreographer for the Fondazione Nazionale della Danza/Aterballetto, for which he created Domus Aurea, Inter-view, Preludio, Another Story, Feeling Good, Kepler, Meridiana. In 2019, with his dramaturgist Miria Wurm, he founded his own collective in Munich which has presented new creations every year: Shifting Perspective, Snow Crash, Hole in Space.
---
Share this page on