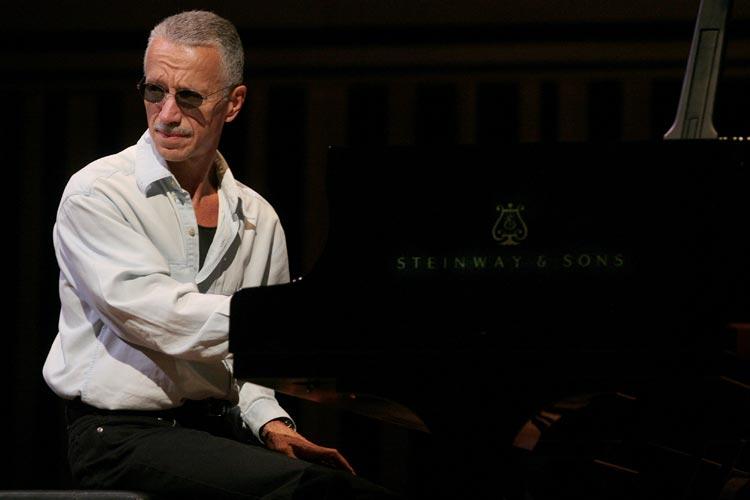 Keith Jarrett performance on 29 September to be replaced
A concert by the Parco della Musica Contemporanea Ensemble will feature a homage to Elliott Carter.
Due to recent health issues Keith Jarrett has cancelled all of his engagements for 2018.
Keith Jarrett performance to be replaced
29 September, Biennale Musica: there was enormous anticipation for the solo piano performance by Keith Jarrett, culminating in the awards ceremony for the Golden Lion for Lifetime Achievement, but recent health issues required Keith Jarrett to cancel all of his engagements for 2018, starting with the concert at Carnegie Hall in New York scheduled on March 21st and including his announced solo performance in Venice on September 29th. This timeframe affecting the Maestro's schedule for the year has imposed a change to our programme.
The President of the Biennale Paolo Baratta and the Director of the Music Department Ivan Fedele announce the concert of the Parco della Musica Contemporanea Ensemble (PMCE) dedicated to another great American, Elliott Carter which will replace the solo piano performance on September 29th.
The PMCE will also be featured in another concert on October 28th, which opens the programme of the 62nd International Festival of Contemporary Music: the Italian premiere performance of the complete version of The Yellow Shark by Frank Zappa at the Teatro Goldoni.
The 62nd Festival, titled Crossing the Atlantic, will be held in Venice from 28 September to 7 October.
---
Share this page on