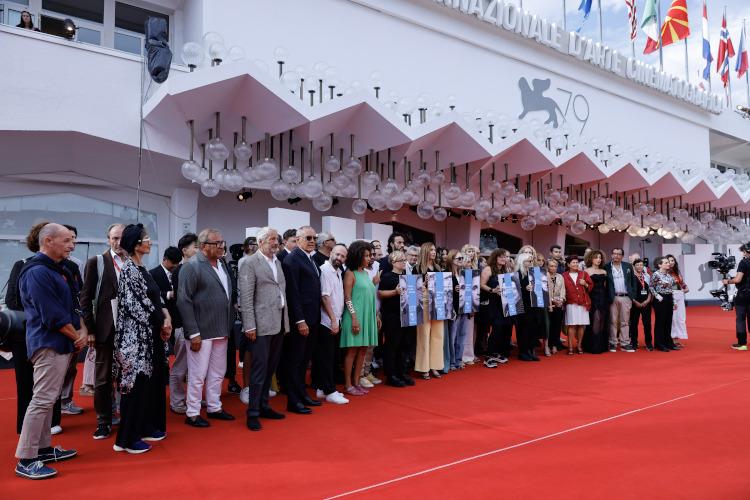 New arrests and repression in Iran
La Biennale di Venezia demands the liberation of actress Taraneh Alidoosti and of the many dissidents imprisoned by the oppressive Iranian regime.
The recent, unmotivated arrest of the actress Taraneh Alidoosti, the beloved star of the Oscar-winning film The Salesman by Asghar Farahdi, is yet another act in the noted violent crackdowns and death sentences issued in recent days by the authorities in Iran to quash the peaceful public protests of so many young men and women.
La Biennale di Venezia – joining the voices of institutions and personalities worldwide who are demanding an immediate stop to every form of repression, the liberation of Taraneh and that of all the dissidents who were arrested without cause – renews its firm protest against a vicious and oppressive regime, which uses violence and bloodshed and disproportionate means against the protesters, to quash the legitimate demands for freedom and civil rights expressed by a people at the end of their tether, that is fighting its symbolic battle barehanded, simply expressing its pain and anger in peaceful street protests.
La Biennale di Venezia and the Venice International Film Festival, persisting in the commitment they undertook with the flash mob organized at the most recent Venice Film Festival and other initiatives, will continue to raise their voices, together with other festivals and cultural institutions, to defend the sons and daughters of Iran who are being violently oppressed, including the over 100 exponents from the world of cinema who have been imprisoned over the past three months.
---
Share this page on