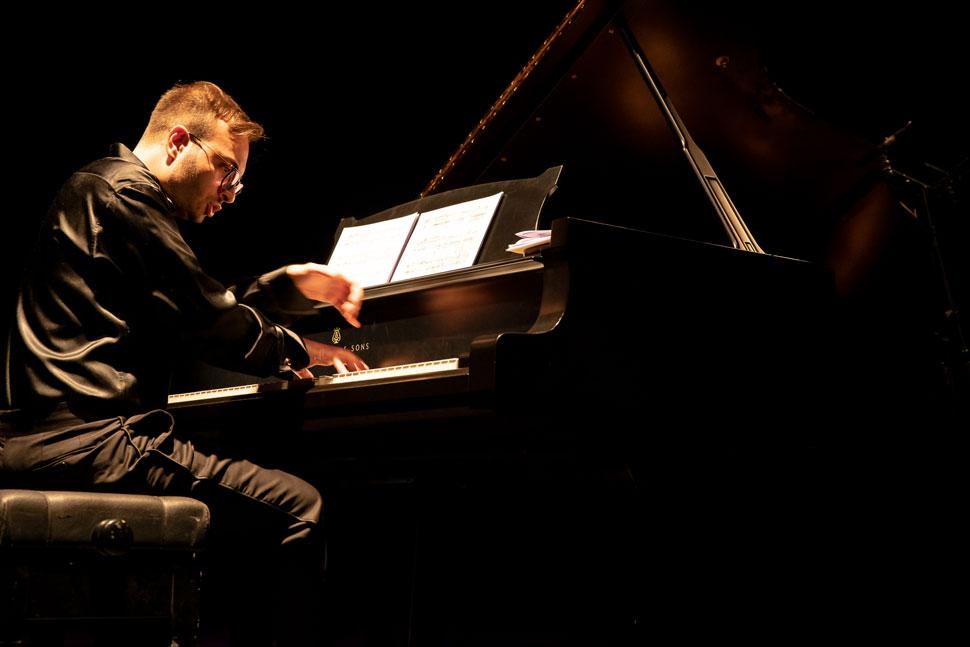 Description
Leonardo Colafelice is the first out of three pianists, in the programme of the Biennale Musica, who will perform the music of Beethoven, a body of work to which all of modern musical thinking owes a debt, in a play of interchange with pages from the piano literature of the late twentieth century by Karlheinz Stockhausen, Pierre Boulez, and Franco Donatoni.
The young pianist Leonardo Colafelice, born in 1995 and winner of many prizes, brings together Beethoven's Symphony no. 5 in the piano version by Franz Liszt, author of a complete set of transcriptions of Beethoven's symphonies that confirm their instant success, with a significant selection of the Klavierstücke by Stockhausen, another excessive musician who considered the piano to be a "notebook" for his ideas.
The nineteen Klavierstücke (1952-2003) by Stockhausen are among the cornerstones of contemporary piano music. The Klavierstücke I-IV (1952-1953), inspired by the integral Serialism of Messiaen's Modes de valeurs e d'intensité, are distinguished by a pointilism of notes or groups of notes that in the fourth piece constitute a rigorous linear counterpoint. Elements appear in Klavierstücke V-X (1954-1961), summarized by the author in the concept of "variable form", which imply a composition open to modes of attack, ornamental notes to be played as fast as possible, durations determined subjectively.