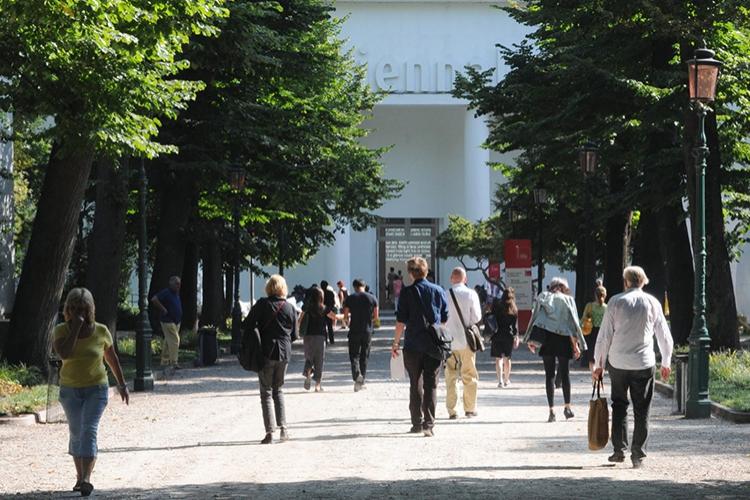 Biennale Architettura: International Jury announced
The Jury will award the official prizes during the Awards Ceremony on Saturday 26th May.
The international jury
The Board of Directors of La Biennale di Venezia chaired by Paolo Baratta has appointed the International Jury of the 16th International Architecture Exhibition (26 May > 25 November 2018), upon recommendation of Curators Yvonne Farrell and Shelley McNamara, which is made up of the following members:
Frank Barkow (United States) is founder and partner at Barkow Leibinger in Berlin. He is an educator, researcher and practicing architect educated at Montana State University and the Harvard Graduate School of Design. Since 2016 he is a professor at the Princeton University School of Architecture and has recently taught for the Harvard GSD.
Sofia Von Ellrichshausen (Chile) is an Argentinean architect, artist and educator. In 2002, together with Mauricio Pezo, she founded the art and architecture studio Pezo von Ellrichshausen, based in the southern Chilean city of Concepción. She was also the co-curator of the Chilean Pavilion at the Biennale Architettura in 2008.
Kate Goodwin (Australia) is Head of Architecture and Drue Heinz Curator at the Royal Academy of Arts, London. In this role she oversees a programme of exhibitions, events, displays and initiatives which stimulates a debate about architecture and its intersection with the arts.
Patricia Patkau (Canada) has shared design direction in Patkau Architects with John since the firm's founding in 1978. She holds a Master of Architecture degree from Yale University. In addition to practice, she is a Professor Emerita in the School of Architecture at the University of British Columbia where she taught for over 20 years.
Pier Paolo Tamburelli (Italy) is an architect, writer and editor of Milan-based San Rocco magazine. He studied at the University of Genoa and at the Berlage Institute Rotterdam. In 2004, Tamburelli founded baukuh together with Paolo Carpi, Silvia Lupi, Vittorio Pizzigoni, Giacomo Summa, and Andrea Zanderigo, which is based in Milan and Genoa.
Official prizes
The International Jury will award the following official prizes:
Golden Lion for best National Participation
Golden Lion for best participant in the International Exhibition FREESPACE
Silver Lion for a promising young participant in the International Exhibition FREESPACE
The Jury may also award:
a maximum of one special mention to National Participations
a maximum of two special mentions to the participants in the International Exhibition FREESPACE
Awards Ceremony and Opening
The Awards Ceremony will take place during the official opening of the 16th Exhibition, which will be held on Saturday May 26th 2018 at Ca' Giustinian, the headquarters of La Biennale di Venezia.
The Exhibition will open to the public from 10 am on that same day.
---
Share this page on