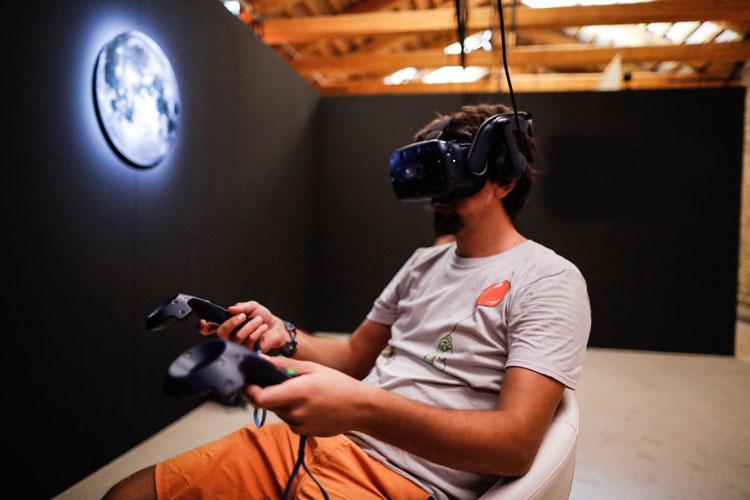 Biennale College Cinema - Virtual Reality: the International section new call
The call for applications opens on 11 September through 4 November 2021.
Biennale College Cinema – Virtual Reality
La Biennale di Venezia, in the context of the 6th edition (2021-2022) of the Biennale College Cinema – Virtual Reality for the development and production of Virtual Reality projects, announces an International Call to select 10 VR projects presented by teams of director and producer, coming from all over the world.
Biennale College Cinema – Virtual Reality will organize an international workshop, taking place from 12-18 January  2022. From this moment on, the activities of the previously launched Italian call and the International call will follow the same path. During the first workshop the project teams work with a dedicated group of tutors including story developers, creative technologists and visual advisors, to fully develop their projects from all perspectives.
The core training is complemented by a programme of presentations given by invited guests focusing on different aspects of VR production.
To equip the producers and directors with the knowledge of how to introduce their projects to potential partners the International workshop includes a pitch-training module.
Project teams get the opportunity to practice these skills in preparation for the final presentation of all the projects on the last day of the workshop to La Biennale.
After the international workshop all 12 teams have to work on their projects and deliver updated materials by 7th February 2022. On receipt of these materials the Venice International Film Festival Director will select up to 3 VR projects to attend the second international development workshop and following the workshop, up to 1 project to be considered for further production support. The Director's decision will be announced by the end of February 2022.
Funding and support
Biennale College Cinema – Virtual Reality enjoys significant funding from the MEDIA Programme – Creative Europe of the European Commission ­­– General Direction Connect. The educational activities will be supported by the MEDIA contribution. This contribution is in addition to MEDIA Programme's support for the development of the Venice Production Bridge.
Biennale College – Cinema, organized by La Biennale di Venezia, enjoys the support of the Ministry of Culture – General Direction Cinema. Biennale College – Cinema relies on the academic collaboration of the Gotham Film & Media Institute (previously known as IFP) and the TorinoFilmLab. The Director is Alberto Barbera, Head of Programme is Savina Neirotti.
---
Share this page on