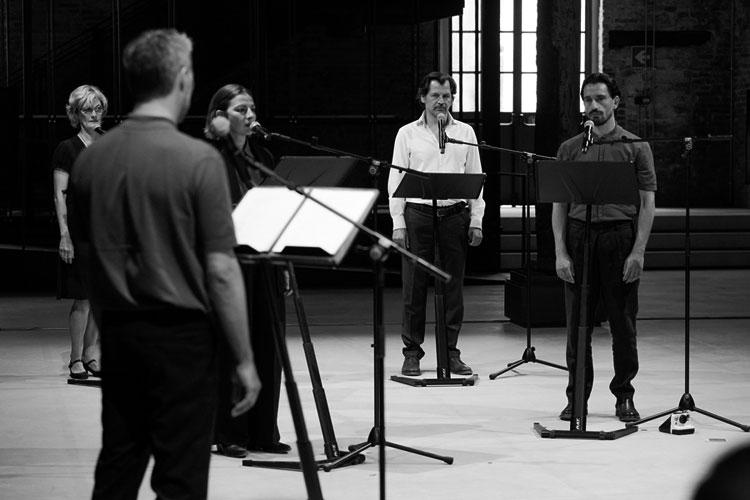 Biennale College Teatro: new call for applications for 2024-2025
Aimed at two performers under 40 of all nationalities (deadline: 9 January); two further calls are aimed at Italian authors and directors.
Biennale College Teatro 2024-2025
Starting Monday 13 November, the new calls for directors, playwrights and site-specific performances are available on the website of La Biennale di Venezia www.labiennale.org for the Biennale College Teatro 2024-25, the initiative that consolidates the tradition of research and support for new talents by La Biennale di Venezia, under the guidance of the Artistic Directors of the Theatre Department, Stefano Ricci and Gianni Forte (ricci/forte).
Three calls are being presented:
1) call for one Italian director under 35, deadline 14 January 2024: now in its seventh edition, the call is dedicated to Italian directors between the ages of 18 and 35.
2) call for two Italian playwrights under 40, deadline 31 January 2024: now in its fifth edition, the call is addressed to Italian authors between the ages of 18 and 40.
3) international call for two site-specific performances, deadline 9 January 2024: the annual call, now in its fourth edition, is addressed to Italian and foreign artists under 40 who intend to develop the theme of the Biennale Teatro 2024 in an original creation conceived for outdoor spaces, in the city squares of Venice, where Venetian daily life takes place.
The winning projects will be chosen through a series of selection phases.
---
Share this page on