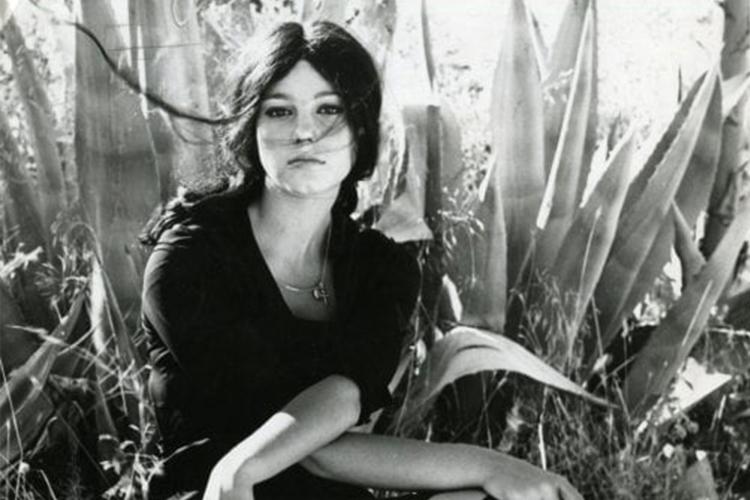 Classici fuori Mostra: screenings at the Teatro Piccolo Arsenale from 4 to 20 August
The second edition features thirteen masterpieces from the past in their original language version with subtitles in Italian
Classici fuori Mostra
The second edition of the film series Classici fuori Mostra, organized by La Biennale di Venezia, will be held in Venice from August 4thto August 20th, from Wednesday through Sunday at 9 pm at the Teatro Piccolo Arsenale. 
Thirteen classic films, recently restored by the major film libraries around the world, will be screened in the original version with subtitles in Italian. Special concessions will be offered to students (discounted student ticket 2.50 euro, student pass 20 euro, full price ticket 8 euro, full-price pass 60 euro).
The first film in the line-up – Wednesday August 4th at the Teatro Piccolo Arsenale (9 pm) – Sedotta e abbandonata (Seduced and Abandoned, 1964) by Pietro Germi, with Stefania Sandrelli, is a memorable comedy and an award-winner at Cannes in which Germi, following the success of Divorzio all'italiana (Divorce Italian Style, 1961), casts light on the grotesque sense of honour still prevalent in Sicily at the time. The film was restored by the Cineteca di Bologna, in collaboration with Cristaldifilm, with the support of MIC.
"The extensive and enthusiastic participation of Venetian spectators in the first edition of Classici fuori Mostra – stated the Director of the Venice International Film Festival Alberto Barbera – held from July 24th to August 30th 2020 in the open-air Arena at the Giardini della Biennale, satisfied us that there is an audience interested in the film presentations that the Venice Film Festival can offer, even beyond the traditional timespan of the Festival. It is therefore with a spirit of renewed confidence that we prepare to inaugurate the second edition, which will allow Venetians to enjoy the programme of Venice Classics conceived for the 2020 edition of the Venice Film Festival, then moved to the Il Cinema Ritrovato festival in Bologna due to the restrictions imposed by the pandemic. With one difference: the screenings will no longer be held in the Giardini, where the Biennale Architettura is currently taking place, but at the Teatro Piccolo Arsenale which has been transformed into a movie theatre for the occasion".
The second edition of Classici fuori Mostra, the Permanent Festival of Restored Films, will feature masterpieces by master filmmakers such as Michelangelo Antonioni, John Berry, Souleymane Cissé, Zoltán Fábri, Pietro Germi, Tomás Gutiérrez Alea, Shôhei Imamura, Hiroshi Inagaki, Fritz Lang, Sidney Lumet, Jean-Pierre Melville, Nikita Mikhalkov and Martin Scorsese. This is a unique opportunity to enrich one's knowledge of the cinema history of cinema, in a dialogue with the masters of the past. The aim is to introduce audiences to films that have influenced the history of cinema in a different but equally significant way, and continue to inspire the work of today's filmmakers.
Venice Classics is the section that since 2012, with increasing success, presents the world premiere screenings at the Venice Film Festival of a selection of the finest film restoration projects completed over the past year by film libraries, cultural institutions and production companies around the world. Venice Classics is curated by Alberto Barbera with the collaboration of Federico Gironi.
The line-up
The screenings will be held at 9 pm.
All the films are in the original language version with Italian subtitles.
Scarica il programma (pdf)
Wednesday August 4th
SEDOTTA E ABBANDONATA (SEDUCED AND ABANDONED)
by Pietro GERMI
with Stefania Sandrelli, Saro Urzì, Aldo Puglisi, Lando Buzzanca, Leopoldo Trieste, Rocco D'Assunta, Lola Braccini, Umberto Spadaro
Italy /France, 1964, 118'
Restored by the Cineteca di Bologna, in collaboration with Cristaldifilm and with the support of MIC
"Vincenzo Ascalone's tombstone bears the inscription: "Honour and Family". Throughout the film, he has done nothing but plot increasingly catastrophic schemes and increasingly suffocating coverups, to preserve and perpetuate this untouchable dyad, on which an entire social order seems to balance. Except that everything is conspiring against him: a daughter who is too beautiful (Sandrelli's performance is unforgettable), a sun that is too hot, a frenzy of desire that propriety and conventions are unable to quell". (Andrea Meneghelli)
" I find that my film is not even that Sicilian, the film is inspired by the reality of Sicilian life, delving deep into it to seek to an absolutely symbolic meaning, the meaning of alienation, the representation of men alienated by a myth which in this case is the myth of honour, but in other cases can be a different myth, such as Homeland, Money, Religion, perhaps, there are so many. It is a grotesque representation of an alienated world, exaggerated and overblown, like poisonous yeast" (Pietro Germi)
Thursday August 5th
MUHOMATSU NO ISSHO (THE RICKSHAW MAN)
by Hiroshi INAGAKI
with Tsumasaburo Bando, Yasushi Nagata, Keiko Sonoi, Kamon Kawamura, Hiroyuki Nagato, Ryunosuke Tsukigata, Kyoji Sugi
Japan, 1943, 80'
Restored by the Kadokawa Corporation and The Film Foundation, in collaboration with the Kyoto Film Archive
"A film portrait: the flashbacks and sequences that take place in the present time, situated on the same plane, reveal the different facets of various aspects of the personality of Matsugoro, 'the Rebel', an almost legendary figure for the Japanese lower classes. In his modest condition, Matsugoro embodies the eternal features of the national character: surly pride, courage, self-denial, loyalty to tradition, respect for the moral code of the time which can lead to self-sacrifice. Rather than for certain formally sophisticated elements (the connection between the sequences and the passing of time marked by the leitmotif of the spinning rickshaw wheel), the film is particularly noteworthy for its spontaneity, its freshness, its bonhomie" (Jacques Lourcelles).
Friday August 6th
LE CERCLE ROUGE (THE RED CIRCLE)
by Jean-Pierre MELVILLE
with Alain Delon, Gian Maria Volonté, Yves Montand, Bourvil, Paul Crauchet, Paul Amiot, Pierre Collet, François Périer
France, 1970, 140'
Restored by StudioCanal and CNC – Centre national du cinema et de l'image animée
«Jean-Pierre Melville's is apparently an exciting noir about the meticulous preparation and enactment of a nighttime robbery in a famous jewellery store in Place Vendôme. But, as is always the case in the films of this great French auteur, the clichés of a caper story have been seeped in a melancholy contemplation of the randomness, uselessness and solitude inherent in the human condition. Le cercle rouge may seem realistic, for the precision of its details and the real continuity of actions it portrays (such as the robbery, which lasts twenty-five minutes), but in fact Melville disseminates and multiplies a series of subtle, deliberate and alienating improbabilities that give the film an almost dreamlike atmosphere, thanks in part to the magnificent cinematography by Henri Decaë and his metallic blue palette» (Roberto Chiesi).
Saturday August 7th
GOODFELLAS
by Martin SCORSESE
with Ray Liotta, Robert De Niro, Joe Pesci, Lorraine Bracco, Paul Sorvino, Frank Sivero, Tony Darrow, Mike Starr, Catherine Scorsese, Charles Scorsese
USA, 1990, 146'
Restored by Warner Bros. Entertainment
«"As far back as I can remember, I always wanted to be a gangster". This is the dry, lucid and already famous opening lines of Henry Hill's story of his life […]. Goodfellas is first and foremost a very interesting essay on mafia anthropology, which analyses the habits, behaviour, mentality and material life of a special ethnicity, the Italian-American criminality in Manhattan. […] It overtly borrows from Hollywood gangster films, and after all, the base structure is classic: the rise and fall, power and dust […] What Scorsese had in mind were, rather than classics such as Little Caesar or Scarface, the little "neo-Realist" gangster movies of the 1940s, such as Hathaway's Kiss of Death. Or, not considering the genre, Rossellini's The Taking of Power by Louis XIV […]. Scorsese edits the tempo of Goodfellas with clockwork precision and the freedom he loved in nouvelle vague filmmakers, in "the first two minutes of Jules et Jim"». (Alberto Farassino)
Sunday August 8th
CRONACA DI UN AMORE (STORY OF A LOVE AFFAIR)
by Michelangelo ANTONIONI
with Lucia Bosè, Massimo Girotti, Ferdinando Sarmi, Gino Rossi, Marika Rowsky, Rosi Mirafiore, Franco Fabrizi, Vittoria Mondello
Italy, 1950, 98'
Restored by Cineteca di Bologna, in collaboration with Surf Film
«Neorealism had taught us to follow the characters with the camera, Bicycle Thieves was a great film in which the camera always remained external to the characters. I grew tired of this, I could no longer abide real time. I observed from a different standpoint. I thought it was more important to focus on the characters, what was inside the characters, to observe what, of all the things that had happened – the war, the post-war period, the events that were still taking place – what of all this had left its mark on the characters. I don't mean the transformations in their psychology or their feelings, but what the symptoms of that evolution might be and in where these changes and the evolution in their psychology and feelings, and perhaps even their morale, was taking these people.  Cronaca di un amore is the intimate account of a love story in two phases, a probe deep into the soul of these two characters» (Michelangelo Antonioni).
Wednesday August 11th
DEN MUSO (THE YOUNG GIRL)
by Souleymane CISSÉ 
with Dounamba Dany Coulibaly, Balla Moussa Keita, Ismaila Sarr, Fanta Diabate, Mamoutou Sanogo, Oumou Diarra, Mamadou Tarawele
Mali, 1975, 88'
Restored by Souleymane Cissé and Cinémathèque française, in collaboration with Cinémathèque Afrique and Institut français
«Den Muso is the first feature-length film by a great filmmaker. The eternal story of a young girl who is raped, becomes pregnant and is then abandoned, is agonisingly sad, and the film reveals such inextricable social – and religious – mechanisms that the worst is always sure to come. In this deliberate classic melodrama plot, Cissé brings documentary precision to a depiction of Mali in the grips of rapid urbanisation, and to the growing gap between the  upper middle class of the villas, the street youths of Bamako and the dusty dirt roads of the country as it once was. The young deafmute sacrificed by an ambitious imbecile obviously represents the silence imposed on women and the oppressive weight of the patriarchy. The powers of the time were not fooled: Cissé was jailed and the film was banned for three years. (…) Den Muso also represents the emergence of an absolutely singular cinematic composition, which combines social observation with an ode to the infinite beauty of the world». (Frédéric Bonnaud)
Thursday August 12th
UTÓSZEZON (LATE SEASON)
by Zoltán FÁBRI 
with Antal Pager, Janos Rajz, Sandor Kőmives, Samu Balazs, Jozsef Szendrő, Noemi Apor, Lajos Basti, Janos Zach
Hungary, 1966, 120'
Restored by Nemzeti Filmintezet Magyarorszag (Hungarian National Film Archive), in collaboration with Magyar Operatorok Tarsasaga HSC, with the support of the Magyar Műveszeti Akademia
«Presented in Competition at the 1967 Venice International Film Festival, where it won four minor awards and was the subject of furious controversy, Utoszezon is a film in which one of the most important figures in Hungarian cinema and its new wave in the 1960s, Zoltán Fábri, continued his moral examination into the recent history of his country and the years of Nazism in particular, as in his earlier films Two Half-Times in Hell (1961) and Twenty Years (1965). But here – based on a novel by György Rónay which Péter Szász's screenplay intelligently betrays – the tone is not merely dramatic, but begins with the atmosphere of an outlandish comedy that evolves into the grotesque and culminates in an anguishing Kafkaesque drama, focused on the Holocaust and on feelings of guilt, but without ever losing that original imprint that allows him to unexpectedly veer into a more suspended and surreal humourism» (Federico Gironi).
Friday August 13th
YOU ONLY LIVE ONCE
by Fritz LANG
with Sylvia Sidney, Henry Fonda, Barton MacLane, Jean Dixon, William Gargan, Jerome Cowan, Charles 'Chic' Sale, Margaret Hamilton, Warren Hymer
USA, 1937, 86'
Restored by StudioCanal
«Directed by Fritz Lang with full artistic control, You Only Live Once presents Henry Fonda and Sylvia Sidney in the roles of a couple on the run, trapped by social forces and by fate. The shivers created by the film permeate James Baldwin's moviegoing memoirs in the autobiographical essay he wrote in 1976, The Devil Finds Work: «By the time of You Only Live Once, Lang had found his American feet. He never succeeded quite so brilliantly again. The premise of You Only Live Once is that Eddie Taylor is an ex-convict who wants to go 'straight': but the society will not allow him to live down, or redeem, his criminal past. […] However one may wish to defend oneself against Lang's indictment of the small, faceless people, always available for any public ceremony and absent forever from any private one, who are society, one is left defenseless before his study of the result, which is the isolation and the doom of the lovers». (Alexander Horwath)
Saturday August 14th
SERPICO
by Sidney LUMET
with Al Pacino, John Randolph, Jack Kehoe, Biff McGuire, Barbara Eda-Young, Cornelia Sharpe, Tony Roberts, John Medici, Allan Rich, Norman Ornellas
USA, 1973, 130'
Restored by StudioCanal
«Serpico picks up the old cop film and brings it with lights flashing and sirens blaring into the middle of the Watergate era. It is Lumet's toughest, most provocative film in years, the story of the New York City detective, Frank Serpico, who in 1970 blew the whistle on graft and corruption within the New York Police Department, leading to the Knapp Commission hearings and the biggest shake‐up in the department's history. Serpico is not a new kind of hero. The man who attempts to buck the system has been a source of fascination ever since the first Greek playwrights questioned the wit and wisdom of some of their gods. Serpico, however, is a new kind of cop film and its title character, beautifully played by Al Pacino, is a new kind of hero to meet pounding a beat». (Vincent Canby)
Sunday August 15th
NEOKONCHENNAYA PYESA DLYA MEKHANICHESKOGO PIANINO (AN UNFINISHED PIECE FOR MECHANICAL PIANO)
by Nikita MIKHALKOV
with Aleksandr Kalyagin, Elena Solovey, Yevgeniya Glushenko, Antonina Shuranova, Yuri Bogatyryov
Soviet Union, 1976, 102'
Restored by Mosfilm Cinema Concern
«Mikhalkov based this Chekhovian film on the play Platonov, a comedy the playwright wrote when he was seventeen years old. The beginning, even if well directed, is a bit boring: once again a Soviet filmmaker masterfully copies a Russian classic. For what reason? But it quickly breaks free, the theatre disappears, Tsarist society poses in all its splendour, its rifts, vanities and doubts, and as may well be expected in Chekhov, in the dark forebodings about its transience. That a muzhik can play a piano is a scandalous event, almost a revolution. But it was only a mechanical piano, The nobility and the bourgeoisie are perfectly balanced between yes and no, between that which denies their very existence and that which – at least for the moment – reassures them, confirming their supremacy». (Barthélémy Amengual)
Wednesday August 18th
LA ÚLTIMA CENA
by Tomás GUTIÉRREZ ALEA 
with Nelson Villagra, Silvano Rey, Luis Alberto Garcia, Jose Antonio Rodriguez, Samuel Claxton, Mario Balmaseda, Idelfonso Tamayo, Julio Hernandez
Cuba, 1976, 113'
Restored by ICAIC and Academy Film Archive, in collaboration with Cinémathèque Royale de Belgique
«La ùltima cena, an ironic allegory of the religious hypocrisy of eighteenth-century colonial society, is a masterpiece from the first image to the last. The film's initial idea was inspired by a single paragraph by historian Manuel Moreno Fraginal's voluminous economic essay El ingenio (1964), in which he tells the story of the Count of Casa Bayona, who to ease his conscience, washed the feet of twelve of his slaves on Holy Thursday and invited them to dine with him. The consequences of this action were unpredictable. The remarkable dinner sequence is the structural core of the film: almost an hour during which the characters of the slaves are presented and, as the director stated, "the specific personality of some slaves who momentarily play the part of the apostles is revealed, with the intention of questioning the highly controversial image of the slave constructed by the culture of the oppressor, revealing all its contradictory aspects"». (Luciano Castillo)
Thursday August 19th
CLAUDINE
by John BERRY
with James Earl Jones, Diahann Carroll, Lawrence-Hilton Jacobs, Tamu, David Kruger, Yvette Curtis, Eric Jones
USA, 1974, 88'
Restored by Century-Fox Film Corp
«Claudine is an unusual film for many reasons. It talks about what it's like to be black and poor, live on welfare, try to make it economically and emotionally without being forced by the system to cheat. The most unusual thing about Claudine is that it seems to take family life seriously, something that very few films today do. Claudine is not very far removed from a typical TV sitcom, at least stylistically. It's a very pretty looking movie. The colours, even of refuse‐strewn Harlem streets, are as bright and cheerful as any you'd find in a Caribbean travel brochure. The title character is played by Diahann Carroll, a woman of unique beauty and the sort of chic that couldn't easily be disguised with flour sacks. Her six children, the results of two marriages and two "consensual unions", are never at a loss for words, which are occasionally blunt but quite often explosively funny in the way that real children would like to be but seldom are. All of this is true. Yet Claudine is a first‐rate American comedy that gives stature to a popular form. It is also the first major film about contemporary black life to consider the hopes, struggles, defeats and frustrations of blacks who aren't either supercops, supermusicians, superstuds, superpimps or superpushers». (Vincent Canby)
Friday August 20th
FUKUSHÛ SURU WA WARE NI ARI (SYMPATHY FOR MR. VENGEANCE)
by Shôhei IMAMURA 
with Ken Ogata, Rentaro Mikuni, Chocho Miyako, Mitsuko Baisho, Mayumi Ogawa
Japan, 1979, 140'
Restored by Shochiku
«Fukushu suru wa ware ni ari was based on a contemporary urban myth: that of the master criminal who violates all the laws of society with impunity, stealing, seducing, swindling, and killing his way across the country until, to put the necessary limit on this dangerous fantasy, he is caught. Based on a true story, by way of a novel by Ryuzo Saki, the film follows Iwao Enokizu (Ken Ogata) through the course of a 78-day crime spree, beginning with the brutal hammer murder of a utilities repairman (filmed in the most harrowing way imaginable: a neutral, Hawksian medium-long shot) and ending with the strangulation of his mistress, who offers herself as a willing victim while they are making love. […] Enokizu adopts a series of identities as masks to cover his personal emptiness. There is nothing in him but the restless urge to run and destroy; when he finds his own island haven, in the form of the back-street inn where his mistress works, he is compelled to destroy it too. […] But it is Shohei Imamura's ultimate refusal to either despise or forgive his protagonist that makes Fukushu suru wa ware ni ari a devastating experience. Like Sadako [in Imamura's Intentions of Murder (1964), Enokizu is beyond judgment: He is a force in the world, a fact.
Tickets
Full € 8
Student € 2,5
Subscription full € 60
Subscription student € 20
Adults accompanying spectators with impaired mobility holding a disability ID Free admission. For reservations, please contact biglietteria.cinema@labiennale.org at least 72 hours before the starting time of the screening.
Tickets and subscriptions can be purchased exclusively online.
According to the regulations in force, tickets are strictly personal and non-transferable.
Access is allowed from 8 p.m. Due to the health and hygiene protocols in place for cultural activities, it is recommended to go to the access control at least 30 minutes before the beginning of the screening and to wear a mask.
Children under the age of 6 are not admitted to screenings.
Starting from August 6, 2021, with the exception of children under 12 years old and spectators who are exempt from it, all tickets holders must present an EU Covid Certificate (Green Pass) or equivalent certificate recognized by the Italian State at the time of admission. An EU Covid Certificate (Green Pass) or equivalent certificate is proof that a person has either been vaccinated against Covid-19, or received the first dose of a vaccine requiring two, or recovered from Covid-19, or received a negative PCR or rapid antigen test result in the previous 48 hours. Spectators must present a valid ID together with the certificate.
In case of absence of the documentation specified above, it will not be possible to access the hall nor to receive a refund of the tickets purchased.
For more information: https://ec.europa.eu
Acknowledgments
La Biennale di Venezia wishes to express its thanks for their valuable collaboration to:
Academy Film Archive
Century-Fox Film Corp
Cinémathèque française
Cineteca di Bologna e il festival Il Cinema Ritrovato
CNC – Centre national du cinéma et de l'image animée
Hungarian National Film Archive
ICAIC
Kadokawa Corporation
L'Immagine Ritrovata
Mosfilm Cinema Concern
Shochiku
StudioCanal
The Film Foundation
Warner Bros. Entertainment
---
Share this page on