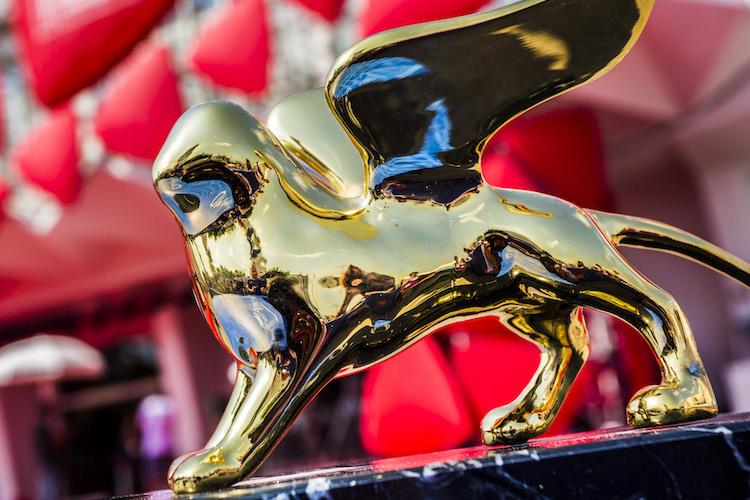 The International Juries of Venezia 74
The selection is complete for the members of the four Juries of the 74th Venice International Film Festival.
The Presidents of the four Juries are Annette Bening, Gianni Amelio, John Landis and Benoît Jacquot.
Venezia 74
The personalities convened as members of the Jury for the Venezia 74Competition, in addition to the president, actress Annette Bening, are:
· The Hungarian director and screenwriter Ildikó Enyedi; she won the Golden Camera for Best Debut Film at Cannes for MyTwentieth Century; the movie was included on the list of the 12 best Hungarian films of all time. She participated In Competition in Venice in 1994 with Magic Hunter and in Locarno in 1999 with Simon the Magician. Her most recent film, On Body and Soul, won the Golden Bear in Berlin in 2017.
· The director, producer and screenwriter Michel Franco.Born and raised in Mexico he has made five feature films, four of which were presented in Cannes. Después de Lucía and Las hijas de Abril won Best Film and the Special Jury Prize in Un Certain Regard, respectively. Chronic, presented In Competition, won Best Screenplay. He produced Desde allá by Lorenzo Vigas, which won the Golden Lion in Venice in 2015.
· The British actress Rebecca Hall; shespends her time between Great Britain and the United States, where she has worked with directors such as Christopher Nolan, Steven Spielberg and Woody Allen, thanks to whom she was nominated for a Golden Globe for her role in Vicky Cristina Barcelona. She has also appeared in The Town, A Promise and Iron Man 3. She received critical acclaim and major international awards for her performance in Christine.
· The actress Anna Mouglalis is an iconic figure of French art house cinema. At a very young age, she appeared in La captive (2000) by Chantal Akerman. She became famous in Italy thanks to her role in Romanzo criminale (2005) by Michele Placido. She spends her time between Italy and France, making art house films with directors such as Arnaud Desplechin, Mario Martone and Philippe Garrel, and she is in the cast of Gainsbourg (Vie héroïque), a protagonist at the 2011 César awards.
· The Anglo-Australian film critic David Stratton; he directed the Sydney Film Festival for almost twenty years and has been a member of the jury at major film festivals all over the world, including Venice, Cannes and Berlin. Stratton collaborated with Variety for twenty years and he has produced and hosted important television programs about cinema.
· The actress Jasmine Trinca; sheis one of the most important Italian actresses of her generation. She has appeared in films by important directors such as Nanni Moretti, Marco Tullio Giordana, Michele Placido and Taviani brothers. In 2009, she won the Marcello Mastroianni Award in Venice for The Big Dream and in 2017 she was awarded Best Actress in Un Certain Regard at Cannes for Fortunata. She has also won two Silver Ribbons. 
· The English director and screenwriter Edgar Wright; heis the director of the iconic "Three Flavours Cornetto" Trilogy, starring Simon Pegg and Nick Frost, started with Shaun of the Dead (2004), which revitalized genre parodies. In 2010, he directed Scott Pilgrim vs. the World, an original experiment overlapping film and comics. At the moment, his film Baby Driver is receiving acclaim in the American theaters and it will be released in Italy on September 7th.
· The director, producer and screenwriter Yonfan; world traveler, active across China, Hong Kong and Taiwan, he has written, directed and produced all thirteen of his own movies, including Breaking the Willow (2003) and Prince of Tears (2009), both of which were presented in Venice, the latter film in Competition; he also participated in the project Venezia 70 - Future Reloaded. He has worked with the top Hong Kong stars, including Maggie Cheung, Chow Yung-fat and Daniel Wu, who became well-known for his role in Bishonen.
The Jury for the Venezia 74Competition will award the following official prizes:
Golden Lion for Best Film; Silver Lion - Grand Jury Prize; Silver Lion for Best Director; Coppa Volpi for Best Actor; Coppa Volpi for Best Actress; Award for Best Screenplay; the Special Jury Prize and "Marcello Mastroianni" Award for Best New Young Actor or Actress.
Orizzonti
The members of the International Jury of the Orizzonti section are:
· The Italian director Gianni Amelio (President of the Jury). He debuted in feature films with Colpire al cuore (1982), which participated In Competition in Venice, where he won the Golden Lion in 1998 with Così ridevano; he returned to Venice three more times. Other films of his include The Stolen Children (Grand Prize of the Jury in Cannes in  1992), Lamerica and The Keys to the House. This year, La tenerezza received the Silver Ribbon for Best Film. 
· Rakhshan Banietemad is one of Iran's most important filmmakers, the director of numerous documentaries and fiction films such as Under the Skin of the City and Our Times, fundamental works of Iranian cinema. In 1995, The Blue Veiled won the Bronze Leopard in Locarno, while Taleswon Best Screenplay at Venice 71.
· The American director Ami Canaan Mann. She has directed three feature films. She debuted in 2001 with Morning; in 2011 she presented Texas Killing Fields In Competition in Venice, where she returned three years later with Jackie & Ryan, selected for the Orizzonti section. She has directed episodes for several TV series such as Robbery Homicide Division and, most recently, Shots Fired and Sneaky Pete.
· The Irish-Scottish director, screenwriter and curator Mark Cousins. He has made many documentaries and is particularly famous for his monumental The Story of Film: An Odyssey, a 930-minute journey through the history of cinema. He has also made short films and experimental works, and is a university professor and essayist. He directed his first fiction film, Stockholm, My Love, in 2016.
· The Argentine screenwriter, architect and artistic curator Andrés Duprat. He wrote the screenplays of El artista (2008), El hombre de al lado(2010), Querida voy a comprar cigarrillos y vuelvo (2011) and El ciudadano ilustre (2016), all of which were directed by Mariano Cohn and Gastón Duprat. El ciudadano ilustre allowed Oscar Martínez to winthe Coppa Volpi in Venice. Duprat is the curator of the Pavilion of Argentina at the 57thInternational Art Exhibition of the Biennale di Venezia.
· The Belgian director and screenwriter Fien Troch. She debuted in feature films in 2005 with Someone Else's Happiness, presented in Toronto, where she returned with her next film, Unspoken. Her most recent movie, Home, won Best Director in the Orizzonti section in Venice in 2016.
· Rebecca Zlotowski is a French screenwriter and the director of three feature films. Her first movie,  Belle épine, was presented in 2010 in Cannes, where she returned in 2013 with Grand Central in Un Certain Regard. Planetarium, her 2016 film starring Natalie Portman, was presented Out of Competition in Venice. 
The Jury of the Orizzontisection will award the following prizes, with no ex-aequo permitted:
Orizzonti Award for Best Film; Orizzonti Award for Best Director; Special Orizzonti Jury Prize; Orizzonti Award for Best Actor; Orizzonti Awardfor Best Actress; Orizzonti Award for Best Screenplay; Orizzonti Award for Best Short Film.
Premio Venezia Opera Prima "Luigi De Laurentiis"
The members of the International Jury ofthe "Luigi De Laurentiis" Venice Award for a Debut Film – Lion of the Futureare:
· The French director and screenwriter Benoît Jacquot (President of the Jury). He has participated several times In Competition at the Venice Film Festival, with Le septième ciel in 1997; Pas de scandale in 1999; L'intouchable in 2006, for which the film's protagonist Isild Le Besco received the Marcello Mastroianni Award; and 3 coeurs in 2014.
· The British author, professor, interviewer and film programmer Geoff Andrew. He has been the editor and lead writer of Time Out and a regular contributor to Sight & Sound for many years. Andrew was the head programmer at the National Film Theatre (now BFI Southbank) and a programming consultant for the London Film Festival.
· Albert Lee is one of the most experienced and versatile figures in Hong Kong's film industry. He has worked as producer with directors such as Herman Yau, Dante Lam, Benny Chan and Jeff Lau. He is well-known for his long-standing collaboration with the Chinese director Jiang Wen, which began in 2007 with The Sun Also Rises, presented In Competition in Venice.
· The Italian actress Greta Scarano. She starred in the film Senza nessuna pietà by Michele Alhaique, presented in Venice in 2014 in the Orizzonti section. She received the Silver Ribbon and the Golden Ciak as the discovery of the year for her performance in Suburra by Stefano Sollima. Greta Scarano plays Elisa in Sky's cult TV series In Treatment.
· Yorgos Zois is a Greek director who has worked as an assistant to Theo Angelopoulos. His first short, Casus Belli, was presented in 2010 in Venice, where he returned two years later with Out of Frame, which was nominated at the 2012 European Film Award and also received several other international awards. His first feature film, Interruption, was presented in the Orizzonti section in  2015.
The Jury will award, with no ex-aequo awards permitted, the Lion of the Future – "Luigi De Laurentiis" Venice Award for a Debut Film to one of the debut feature-length films selected from the various competition sections of the Venice Film Festival (Official Selection and Independent and Parallel Sidebars). The Lion of the Future - "Luigi De Laurentiis" Venice Award for a Debut Film comes with a cash prize of 100,000 USD donated by Filmauro, to be divided equally between the director and the producer.
Venice Virtual Reality
The members of the International Jury of the Venice Virtual Reality section are:
· The director John Landis (President  of the Jury), a key figure in American cinema for the past forty years.Landishas influenced generations of filmmakers with his movies, which include Animal House, The Blues Brothers, An American Werewolf in London, Trading Places. Into the Night, one of his most famous movies, will be screened in its restored version in Venice this year. In 2008 Landis was a jury member for the Competition at the 65thVenice Film Festival.
· The French screenwriter and director Céline Sciamma. Naissance des pieuvres, her first film, was presented in Cannes in 2007, as was Bande de filles seven years later. She became famous with her second feature film, Tomboy, presented in Berlin and the winner of many awards. Her screenplays include Ma vie de courgette, which received an Oscar nomination for Best Animated Feature Film.
· The actor and director Ricky Tognazzi. He won a Silver Bear for Best Director with Ultrà, tying with The Silence of the Lambs, and a David di Donatello in the same category, a feat he repeated two years later with La scorta, which participated In Competition in Cannes. In 2011, he presented Tutta colpa della musica in Venice. He has performed in movies such as Una storia semplice and Caruso Pascoski di padre polacco.
The Jury of Venice Virtual Reality will award, with no ex-aequo awards permitted, the following prizes: Best VR, Best VR experience (for interactive content), Best VR story (for linear content).
Venezia Classici
Italian director Giuseppe Piccioni (Not of This World, Light of My Eyes, These Days) will chair the Jury of Cinema History Students which will award the Venezia Classici Award for the Best Restored Film and the Best Documentary On Cinema.
 
---
Share this page on