---
| | |
| --- | --- |
| Ensemble Fractales: | piano Gian Ponte; violin and viola Marion Borgel; cello Diego Amaral Coutinho; flute Renata Kambarova; clarinet Benjamin Maneyrol |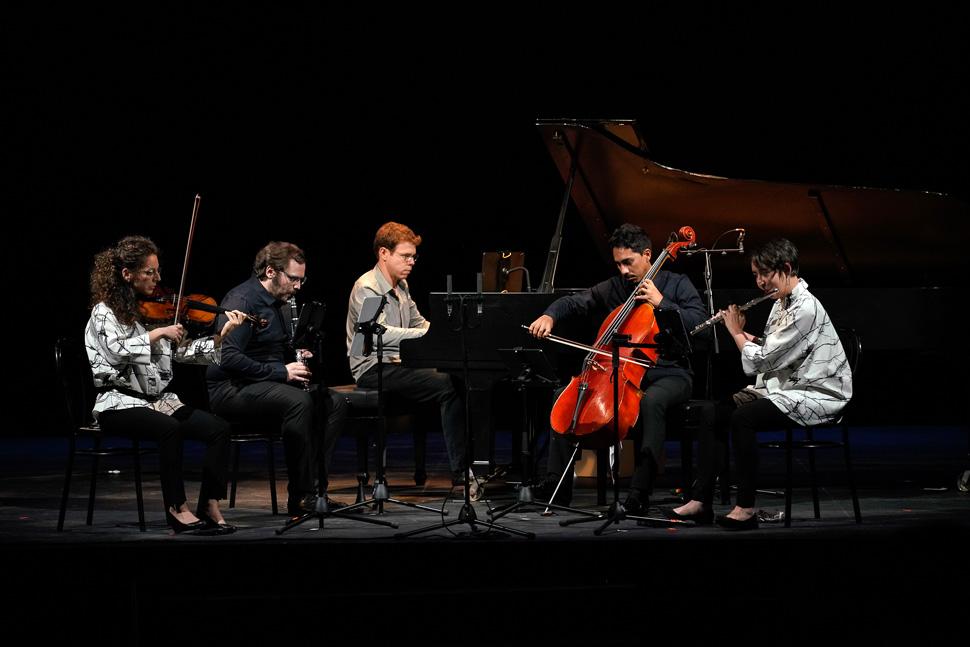 Description
At the centre of SoNar by Alessandro Melchiorre lies the idea that orientation is guided by sound, in a formal progression from a turbulent and almost chaotic situation to a calm and definitive haven.
Based on the relationship between architecture and music, the construction model for Ars Memoriae by Mikel Urquiza is that of a Roman domus, a series of constantly changing spaces that collect memories evoked then deformed over time.
The title Ftérà (in Greek, feathers, wings) by Yann Robin, inspired by the Winged Victory of Samothrace, alludes to the exhalation, to the breath that animates the piece, which is also distinguished by a timbric amalgamation that reveals the very interiority of sound.
Erratic Time by Fausto Sebastiani is a reflection upon "the dynamics of time as they influence our daily routine, such as the impact of exceptional events or the effects of the recent lockdown".
In Of other spaces by Maurizio Azzan, "the definition of space vacillates, liquefies, and the boundaries suggested by physics are erased in an elastic geography where the 'here' and 'there' become specific moments in an unstable and breathing flow".