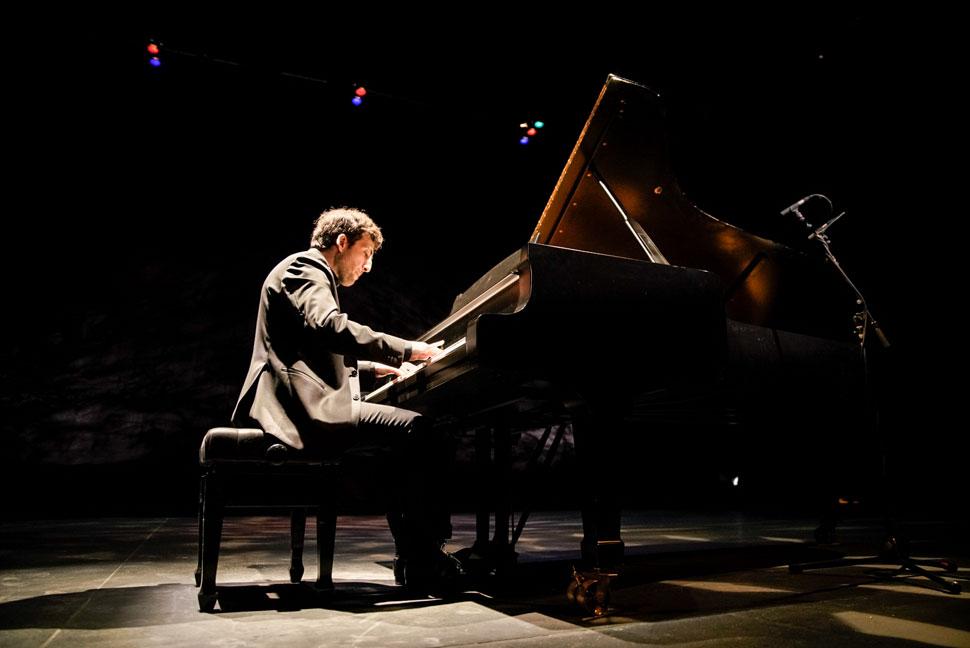 Description
William Greco is the second pianist, in the programme of the Biennale Musica, who will perform the music of Beethoven, a body of work to which all of modern musical thinking owes a debt, in a play of interchange with pages from the piano literature of the late twentieth century by Karlheinz Stockhausen, Pierre Boulez, and Franco Donatoni.
Of Beethoven's vast writings for the piano, thirty-two year-old William Greco, who cultivates a passion for jazz in parallel to his classical career, will perform the 6 Variations op.34 and the cycle of Bagatelles op. 126, based on a principle of great expressive freedom. Together with the Notations and the Sonata no. 1, considered the manifesto-pieces of the young Boulez and of the integral serialism he championed in the 1950s and 60s.
Notations and the Sonata n. 1 are important early works by Boulez. The twelve Notations are variations (twelve bars each) on the structure of a dodecaphonic series processed by circular permutation. The two movements of the Sonata n.1 introduce a principle of duality by juxtaposing two different types of serial composition, with contrasting tempos, dynamics, articulation and configuration of the composition.