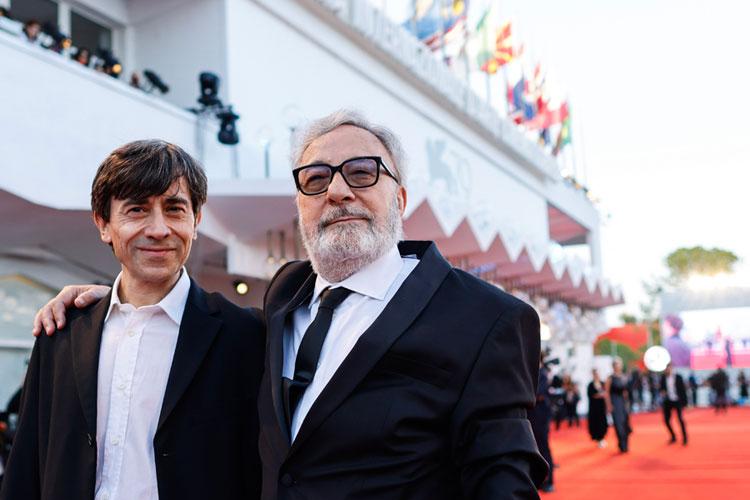 The 11th edition of Venice in Seoul to feature 8 Italian films from the Biennale Cinema 2022
From 16 to 26 February, in collaboration with the Italian Institute of Culture in Seoul.
Venice in Seoul
Starting Thursday February 16th (and through the 26th) the 11th edition of Venice in Seoul, which again this year in Korea presents a qualified selection of Italian films from the Venice International Film Festival of La Biennale di Venezia. Eight Italian films, both new and restored "classics" from the recent 79th Venice International Film Festival 2022, which will be screened at the Cinemathèque Seoul Art Cinema, in collaboration with the Italian Institute of Culture in Seoul.
Participating in Venice in Seoul 2023, from the Venezia 79 Competition, will be Il signore delle formiche (Lord of the Ants) by Gianni Amelio, Chiara by Susanna Nicchiarelli and Monica by Andrea Pallaoro. From the Out of Competition section, the screenings will feature Siccità by Paolo Virzì and The Matchmaker by Benedetta Argentieri. Last but not least, for Venice Classics, Teorema (1968) by Pier Paolo Pasolini and La voglia matta (Crazy Desire, 1962) by Luciano Salce, and the documentary Sergio Leone - l'italiano che inventò l'America (Sergio Leone: The Italian Who Invented America) by Francesco Zippel.
The project to promote and spread Italian cinema in the world, was launched in 2005 by La Biennale di Venezia in Brazil, with subsequent series organized in Russia starting in 2006, in China starting in 2009, in Korea starting in 2012 and in Croatia, Lebanon and Singapore starting in 2014. 
The 80th Venice International Film Festival will be held from August 30th to September 9th 2023 directed by Alberto Barbera.
---
Share this page on