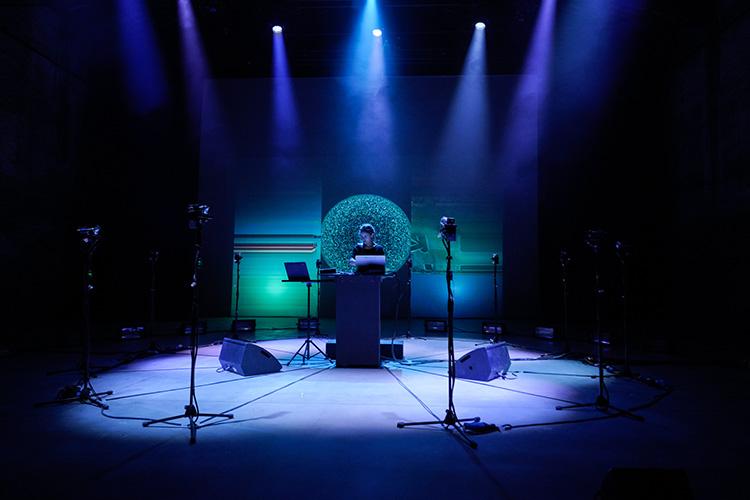 Biennale College Musica: the new international call for 2023
Call for composers, sound artists, programmers, performers aged 18-30. Deadline: 31 January 2023.
Biennale College Musica 2023
The international call for the Biennale College Musica for the year 2023, following the project by the Director Lucia Ronchetti, goes online on Friday December 2nd.
Ten musicians – including composers, sound artists, programmers, performers – between the ages of 18 and 30 will be selected from around the world for a programme of residency, research and production of a new creation to be premiered at the 67th International Festival of Contemporary Music (16 > 29 October 2023) of La Biennale di Venezia.
The Biennale College Musica will address the theme of the 67th Festival, Micro-Music, dedicated to the processing and diffusion of digital sound: the musicians interested in one of the following areas ¬– computer music composition, algorithmic composition, experimental performance, generative music, sound installation, biotechnology applied to music, sound projects with augmented reality and/or artificial intelligence, electronic music – may submit their applications through Tuesday 31 January.
The selected musicians will participate in an 8-week programme of research and creation, divided into four periods of residency in Venice lasting two weeks each, the last of which will take place during the Festival. During the residency each of them will have the opportunity to enrich their professional training and work at their creation supervised by a mentor in their specific area of interest, participating in individual and collective classes and seminars, working with the equipment and studios of CIMM - Centro di Informatica Musicale Multimediale, the computer music and multimedia centre of La Biennale di Venezia.
The artists and experts from the digital world who will serve as mentors for the Biennale College Musica 2023 are: Miller Puckette, programmer, creator of Max and Pure Data, professor in the Music Department of the University of California San Diego;  Gerfried Stocker, a digital artist interested in artificial intelligence and biotechnologies applied to music, and artistic director of Ars Elettronica; Kyoka, producer, DJ, sound artist and field recorder; Thierry Coduys, electronic music composer, programmer and sound engineer; Brigitta Muntendorf, composer specialised in transdigital composition; Oscar Pizzo, musician, artistic director and sound dramaturgist.


Since 2022, the Biennale College is part of the project to develop and reinforce the activities of La Biennale di Venezia, with the purpose of creating a permanent hub of national and international excellence in Venice. As such, the Biennale College is part of the "Plan for strategic investments in cultural heritage sites, buildings and natural areas" of the National plan for investments complementary to the national plan for recovery and resilience.
---
Share this page on