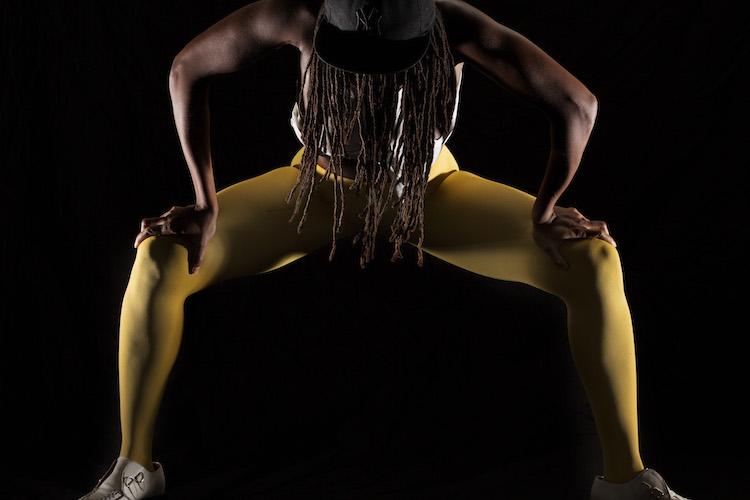 Biennale Danza 2017: First Chapter
The 11th International Festival of Contemporary Dance will take place from June 23rd to July 1st, directed by Marie Chouinard.
11th Festival
Organized from June 23rd to July 1st, the 11th International Festival of Contemporary Dance will include a 9-day schedule of events featuring up to 5 performances daily; there will be 26 choreographic works, 9 of which will be Italian premiere performances and 1 European premiere, in addition to 3 short original creations, works developed by the choreographers of the Biennale College – Dance and 1 new creation by Benoît Lachambre conceived for the young dancers of the Biennale College; 15 artists have been invited, many of whom are the authors of several titles; finally there will be a cycle of film screenings and encounters between the artists and the audience at the end of each performance.
The performances
The Golden Lion for Lifetime Achievement 2017, American choreographer Lucinda Childs will inaugurate the Festival on June 23rd (Teatro alle Tese) with three classics from her repertory: Dance, the manifesto of the abstract minimalism she pioneered which was destined to influence generations of dancers. The performance, which grew out of Childs' collaboration with Sol LeWitt and Philip Glass, will be presented in Italy for the first time with the rigorously black and white film-décor that American artist LeWitt created in 1979. The other two works by Childs will be adapted to the outdoor space of Campo Sant'Agnese: Katema and Dance II, originally two solos that Childs has developed into works for an ensemble.
Another triptych of performances will focus on Alessandro Sciarroni, one of the most revolutionary performance artists and choreographers in Europe, interested in all the practices of the body – sports disciplines, circus arts, trades – which he uses as a starting point to build choreographies that are often an act of physical resistance on the stage. Featured in Venice will be Chroma (24 June, Teatro alle Tese), in its Italian premiere performance following its debut in Paris, Aurora (25 June, Teatro alle Tese) and Folk-s (25 June, Teatro alle Tese).
Coming to Italy for the first time is Clara Furey, born in Paris but of Canadian descent, an artist who works on projects that blur the boundaries between choreography, music and performance. Untied Tales (24 June, Sale d'Armi), an Italian premiere performance created with Slovakian dancer and choreographer Peter Jasko, explores the relationship between fiction and reality, and the coexistence of two artistic languages that come together without cancelling each other.
Returning to the Biennale will be Louise Lecavalier, who for 18 years was a formidable performer for La La La Human Steps: this time she will be in Venice in the twin role of choreographer and dancer with So Blue (24 June, Teatro Piccolo Arsenale), in a performance with Frédéric Tavernini. At the centre of this whirlwind duo is the body "in constant search, swift as thought, that transgresses its limits to transcend itself; body that becomes breath, energy, light... Body that traces its own path, struggles, gives up, bounces back and disappears into space" (L. Lecavalier).
In the performances of Belgian Lisbeth Gruwez, trained as a classical dancer before joining Jan Fabre's company, and later the co-founder of the Voetwolk ensemble, sound and movement are interdependent. In We're pretty fuckin' far from okay (25 June, Tese dei Soppalchi), an Italian premiere performance, Gruwez focuses on the mechanisms of physiological and psychological fear, turning the body into a sounding board for our most primitive and universal emotions.
An excellent example of Marie Chouinard's dance, in which every gesture is thought, is her most recent Soft virtuosity, still humid, on the edge (27 June, Teatro alle Tese), performed by her company, an excursus into the many forms of walking (breathless, limping, unbridled, amusing, en pointe and demi-pointe...), a journey across the stage and across the world.
Considered a promise of Dutch dance, having worked with the Elisa Monte Co., Galili Dance and Charleroi Dance before moving into choreography and founding WArdWaRD in 2000, Ann Van den Broek will present The Black Piece (26 June, Teatro Piccolo Arsenale). The production brings 5 performers onto the stage and plunges them into almost total darkness, pierced by flashes of light orchestrated by Van den Broek to highlight fragments, presences, perspectives, letting the space be shaped by the sounds that the spectator perceives.
One of the most original figures now capturing the attention of the international press, Dana Michel, the Afro-American choreographer from Ottawa and winner of the Silver Lion 2017, comes to Venice and the Biennale Danza for the first time. Dana Michel is an artist who draws on her own autobiography as the source of her experimentation: "making work by tapping into my life experiences is the most effective path to self-knowledge and to meaningful connection with others", she has stated. Her works are distinguished by a sort of "post-cultural bricolage" using live moments, object appropriation, fragments of personal history, desires and current preoccupations to create an empathetic centrifuge of experience between the artist and the spectators. Like in Yellow Towel (27 June, Tese dei Soppalchi, 7:30 pm), an Italian premiere performance, in which Michel stigmatizes and subverts the stereotypes of blackculture.
Daina Ashbee's mixed roots (she was born in 1990 to a native American father and a Dutch mother) influence her choreographic language, which borrows from both contemporary dance and tradition, addressing themes with powerful social impact, often concerning the female body, in which she breaks centuries-old taboos. "The art of dance brings me closer to my own body and to the awareness of my own thoughts and processes". At the Biennale she will present the Italian premiere performances of Unrelated (29 June, Teatro alle Tese) and the European premiere of When the ice melts, will we drink the water? (29 June, Tese dei Soppalchi).
On stage since the 1970s, Benoît Lachambre has worked with many artists – Meg Stuart, Boris Charmatz, Sasha Waltz, Louise Lecavalier, Marie Chouinard – and has received commissions from the major dance ensembles, including the Cullberg Ballet. Lifeguard (30 June, Sale d'Armi, 5:30 pm) will make its Italian debut at the Biennale: this is a piece that seeks to create an intimate space in which the spectator plays an important role, a performing action that changes depending on the space and the spectators.
La Biennale reserves the space of a beautiful solo for another important figure in contemporary dance, Xavier Le Roy. A champion of European anti-choreography, Le Roy transforms dance into a mental and philosophical space, into scientific research. Anti-choreography, a product of radical thinking that refuses representational theatre, is expressed in conceptual operations or resolved in ironic gestures in which everything is dance, like in the solo work Self Unfinished.
Working on a wholly different front than Leroy is Robyn Orlin, one of the most controversial and provocative artists who has redesigned South Africa's choreography and performance arts, her stage is a place where the universes of whites and blacks with their relative stereotypes often collide, like in her latest production, a kind of "political cabaret" titled And so you see... our honorable blue sky and ever enduring sun... can only be consumed slice by slice... (1 July, Tese dei Soppalchi), to be presented in its Italian premiere performance.
The 2017 Biennale Danza will end with a performance rich in echoes: Gustavia (1 July, Teatro alle Tese), the result of the complicity between Mathilde Monnier, the pioneer of French dance, and La Ribot, a performer from Madrid who now lives in Geneva, known for her series of "Distinguished Pieces". Gustavia is also the only female character brought to the stage by two women, a two-faced portrait, played out in tones of comedy and irony.
Biennale College – Dance
Conceived to promote young talents by having them work in close contact with the masters to develop creations, during the festivalthis year Biennale College – Dance will present the results of two intensive and structured experiences, one dedicated to the art of dance, and one dedicated for the first time to the art of choreography; the latter offers 3 new choreographers the unique opportunity to develop an original creation at least 12 minutes long. The 3 new choreographers will work with professional dancers who have significant experience, for a period of 6-weeks, ending with a presentation to the public of the 3 original creations in one single evening, as part of the 11th International Festival of Contemporary Dance of the Biennale di Venezia.
– On June 28th at the Teatro Piccolo Arsenale (at 9:30 pm), 3 short original choreographies will be presented, created by Irina Baldini, 29 years old, from Italy; Chloe Chignell, 24 years old, from Australia; Joaquìn Collado Parreño, 26 years old, from Spain.
The three choreographers will be in Venice from May 16th to June 27th. Following a preliminary phase in which they will study William Forsythe's creative process, for 6 weeks each of them will work on their own creation with 7 professional dancers. Throughout the different phases of research, elaboration, and development of the 3 creations, Irina Baldini, Chloe Chignell, Joaquìn Collado Parreño will have the opportunity to work with experts such as Elizabeth Waterhouse, trained at the American Ballet and for 9 years a dancer with the Ballet Frankfurt/The Forsythe Company; Hildegard de Vuyst, a dramaturgist for Platel's les ballets C de la B then for the Royal Flemish Theatre; Catherine Schaub Abkarian, actress, director, dancer, who worked for many years with Ariane Mnouchkine's Théâtre du Soleil.
– On June 26th in the Sale d'Armi (at 7:30 pm) the 15 selected dancers will make their debut as the protagonists of an excerpt from the work on Sider by William Forsythe and a new creation that Benoît Lachambre has conceived specifically for the Biennale College.
The selected dancers (22 Italian, 2 American, 1 French, 1 Australian) will be in Venice from April 4th to June 26th to follow an integrated process of training and interpretation. The training will focus on the awareness of the body or somatic approach, with Judith Koltai (Authentic Movement), Tom Koch (Alexander Technique), Nora Benian (Yin Yoga), Maria Raffaella Dalla Valle (Feldenkrais). The training will consist in the practice of contemporary dance techniques, focusing on the Forsythe method, and an exploration of movement with Katja Cheraneva, Frances Chiaverini, Josh Johnson, Roberta Mosca and David Kern, all former dancers with William Forsythe, who will guarantee the transmission between master and student. For the interpretation, the dancers will work with Benoît Lachambre on a new work and with Forsythe's former dancers on the interpretation of a work in the repertoire.
Events in Campo Sant'Agnese
"I want to bring dance into the heart of the city, to the passers-by, the tourists, to suddenly offer the dancers, in movement, during a walk, a white dance mat spread out on the ground, at the centre of a city square, about twenty minutes, without music, like a flash of spontaneous poetry recited by a body that gives itself." wrote Marie Chouinard to the choreographers she invited to participate in the "events" in Campo Sant'Agnese (Zattere).
The surprises for the public will be provided by the outdoor performances in the square by Dana Michel, Benoît Lachambre, and by the dancers and choreographers of the Biennale College – Dance. The events in Campo Sant'Agnese will also feature the afore-mentioned Katema and Dance II by Lucinda Childs and the performance of In museum by the Compagnie Marie Chouinard.
Film screenings and encounters
To perceive the art of choreography in every human expression: this is the red line that connects Marie Chouinard's personal choices for the films to be screened in this edition of the Festival: from Mr. Gaga to Ten Meter Tower, films united by the expertise with which the artists have organized time and space in their works.
A cycle of encounters with the choreographers invited to the Festival will be held in the afternoons and at the close of the live performances.
Si ringraziano l'Ambasciata del Canada/Focus Canada 150 e la Delegazione del Québec a Roma.
Si ringraziano il Ministero per i Beni e le Attività Culturali per il suo importante contributo e la Regione del Veneto per il sostegno accordato ai programmi dei Settori Danza Musica e Teatro della Biennale di Venezia.
---
Share this page on