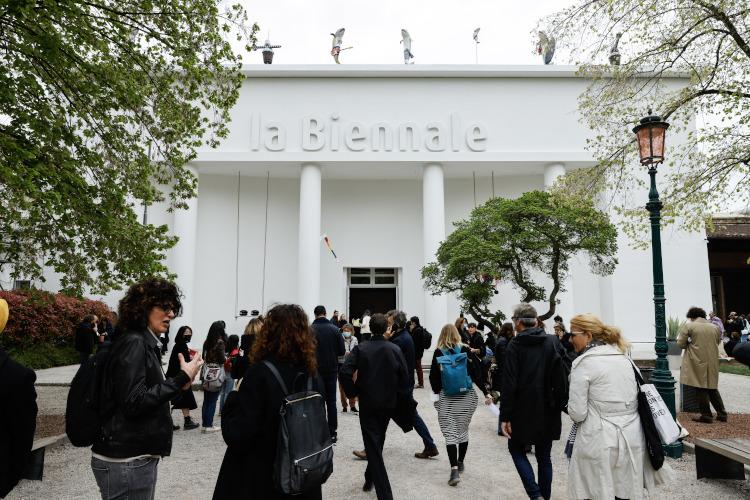 Collateral Events of the Biennale Architettura 2023
The 18th International Architecture Exhibition, titled The Laboratory of the Future and curated by Lesley Lokko, will be open from 20 May to 26 November 2023.
Collateral Events 2023
9 Collateral Events are scheduled for the 18th International Architecture Exhibition titled The Laboratory of the Future, curated by Lesley Lokko and organized by La Biennale di Venezia.
The Collateral Events, which are admitted by the curator and promoted by non–profit national and international bodies and institutions, take place in several locations; they offer a wide range of contributions and participations that enrich the diversity of voices that characterizes the exhibition of Venice.
Collateral Events of the Biennale Architettura 2023
A Fragile Correspondence - Scotland + Venice
Docks Cantieri Cucchini, San Pietro di Castello 40
May 20 – November 26, 2023
Organizing Institution: Scotland + Venice
Catalonia in Venice_ Following the Fish
Docks Cantieri Cucchini, San Pietro di Castello 40A
May 20 – November 26, 2023
Organizing Institution: Institut Ramon Llull
Climate Wunderkammer
IUAV Palazzo Badoer ground floor – Calle de la Laca, San Polo 2468
May 20 – November 26, 2023
Organizing Institution: RWTH Aachen University
Diachronic Apparatuses of Taiwan
Architecture as on-going details within landscape
Palazzo delle Prigioni, Castello 4209
May 20 – November 26, 2023
Organizing Institution: National Taiwan Museum of Fine Arts
EUmies Awards. Young Talent 2023. The Laboratory of Education
Palazzo Mora, Cannaregio 3659
May 20 – November 26, 2023
Organizing Institution: Fundació Mies van der Rohe
Radical yet possible future space solutions
May 25, 2023 at IUAV Ca' Tron, Santa Croce 1957
May 26, 2023 at IUAV aula magna Tolentini, Santa Croce 191
Organizing Institution: New European Bauhaus, Joint Research Centre of the European Commission
Students as Researchers: Creative Practice and University Education
Centro Studi e Documentazione della Cultura Armena, Dorsoduro 1602
May 20 – November 26, 2023
Organizing Institution: New York Institute of Technology
Transformative Hong Kong
Campo della Tana, Castello 2126
May 20 – November 26, 2023
Organizing Institution: Hong Kong Arts Development Council + The Hong Kong Institute of Architects Biennale Foundation
Tracé Bleu
Que faire en ce lieu, à moins que l'on y songe?
Campiello Santa Maria Nova 6024
May 20 – November 26, 2023
Organizing Institution: CA' ASI
---
Share this page on