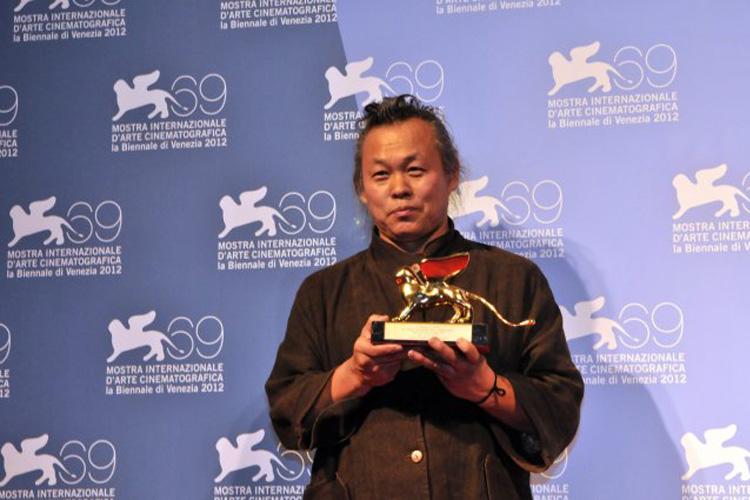 The death of film director and Golden Lion Kim Ki-duk
Kim gained an international reputation 20 years ago on the Lido with The Isle (Seom).
The death of Kim Ki-duk
The President, the Board of Directors, the Director of the Venice International Film Festival and La Biennale di Venezia as a whole express their sincere condolences for the death of the master of Korean cinema, director Kim Ki-duk. The winner of a Golden and a Silver Lion at the Venice International Film Festival, he came to the Lido many times starting 20 years ago when he presented The Isle (Seom), the film that won him international acknowledgment, shown in competition at the 57th Venice Film Festival directed by Alberto Barbera.
In 2012 the jury chaired by the American director Michael Mann awarded him the Golden Lion for the film Pieta.
Kim Ki-duk had participated in competition at the Lido in 2001 with Address Unknown (Suchwiin Bulmyeong), and in 2004 with 3-Iron (Bin-jip), which won him the Silver Lion – Special Prize for Best Director.
He was also selected Out of Competition in 2013 for Moebius, and for the Cinema nel giardino section in 2016 with The Net (Geumul). In 2014, his One on One (Ildaeil) was the opening film of the Giornate degli autori section.
A note from Alberto Barbera
"A great artist has left us – stated the Director of the Venice International Film Festival, Alberto Barbera – a director of enormous talent and uncommon personality, though recently tinged with controversy. I remember perfectly the moment I discovered the film which shocked the Venice Film Festival twenty years ago. It was the day before the press conference to present the programme, and I had slipped a last Vhs cassette into the player. Seeing The Isle was a revelation, followed by many others over the years, up to his Golden Lion for Pieta and beyond. I am proud to have contributed to making his films known around the world, and to have enjoyed his friendship, which we consolidated in our repeated and assiduous frequentation. We will miss his talent as a narrator, his refined figurative skills and the boundless taste for provocation that he will no longer be able to deploy, but his films will continue to feed our imagination and, I hope, that of tomorrow's viewers".
---
Share this page on