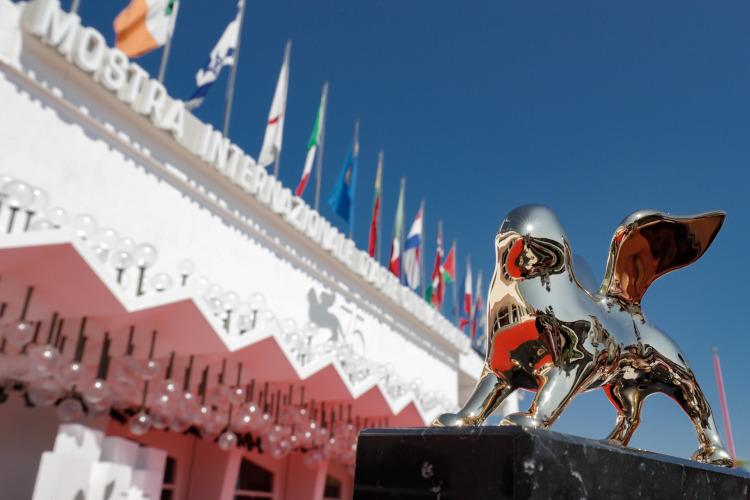 The HFPA award to the directors of the 4 films of Biennale College Cinema 2021
A special prize of the Hollywood Foreign Press Association, for the 4th time at the Venice Film Festival.
The Hollywood Foreign Press Association Award (HFPA)
For the fourth time, the Hollywood Foreign Press Association (HFPA) of Los Angeles awards a special prize on the occasion of the Venice International Film Festival of La Biennale di Venezia. After conferring the prize in 2018, 2019 and 2020 to the young winners of the Orizzonti section, this year the acknowledgment goes to the young directors of the four films of the Biennale College Cinema selected for the 78th Venice Film Festival 2021.
The winners of the award will participate, in March 2022 in Los Angeles, in a special three-week residency programme, in collaboration with Film Independent. The programme includes masterclasses and workshops with renowned filmmakers, and wishes to be a significant showcase for their works, giving them the opportunity to establish important relationships within the cinema community.
The four winning directors from Biennale College Cinema are José María Avilés for Al Oriente (Ecuador, sophomore film), Beatrice Baldacci for La Tana (Italia, debut film), Sol Berruezo Pichon-Rivière for Nuestros Días Más Felices (Argentina, sophomore film), Ricky D'Ambrose for The Cathedral (USA, sophomore film).
Biennale College Cinema is the higher education workshop of La Biennale di Venezia which since 2012 has produced thirty feature-length films and promoted new talents for cinema, offering them the opportunity to work in close contact with the masters to make microbudget feature-length films (max 150,000 euro) with a grant from La Biennale.
HFPA organizes many programmes dedicated to the training and growth of young filmmakers and has launched several mentorship projects at international festivals.
HFPA, founded in 1943, gathers entertainment industry journalists in Hollywood, representing the world media from 56 countries. The HFPA organizes the annual Golden Globe® Awards.
Film Independent is a nonprofit arts organization whose mission is to champion creative independence in visual storytelling and support a community of artists who embody diversity, innovation and uniqueness of vision. 
---
Share this page on