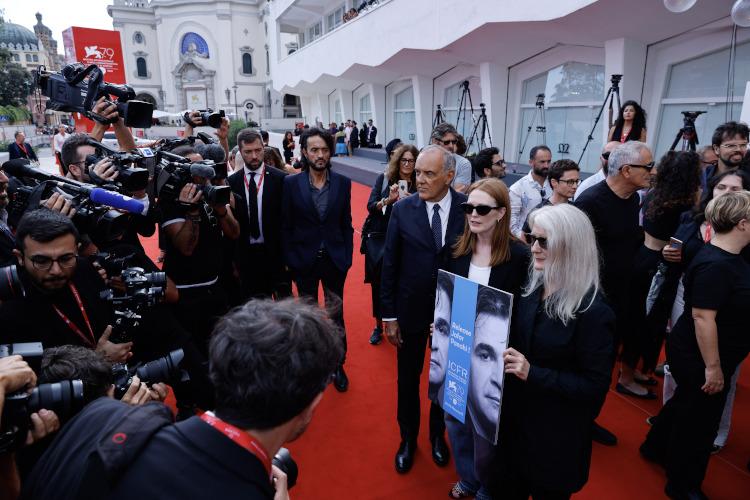 La Biennale di Venezia: a message about the violation of human rights in Iran
La Biennale di Venezia joins in the messages sent by personalities and institutions from around the world, in particular after the death of Mahsa Amini, and continues to denounce the unacceptable current situation in Iran, where the most elementary human and civil rights are not being respected, and where the Iranian people has taken to the streets to march in legitimate protest against a brutal police state.
The violent reaction to the spontaneous and growing protests in the streets of Iran, with the concurrent shutdown of Internet and the social networks, deprives the artists and citizens of this great country, to whom we extend our greatest solidarity, of every possibility of communication and expression.
La Biennale di Venezia and the Venice International Film Festival, together with other festivals and cultural institutions, must become the voice of those who are violently and brutally oppressed to the point of murder. The commitment that was made with the flash mob organized on the red carpet of the most recent Biennale Cinema in support of the imprisoned filmmakers, is reinforced today by our full support to the women and men who are bravely protesting at the risk of their own lives to achieve recognition of their right to freedom and the civil rights that are being denied to them by force. 
---
Share this page on