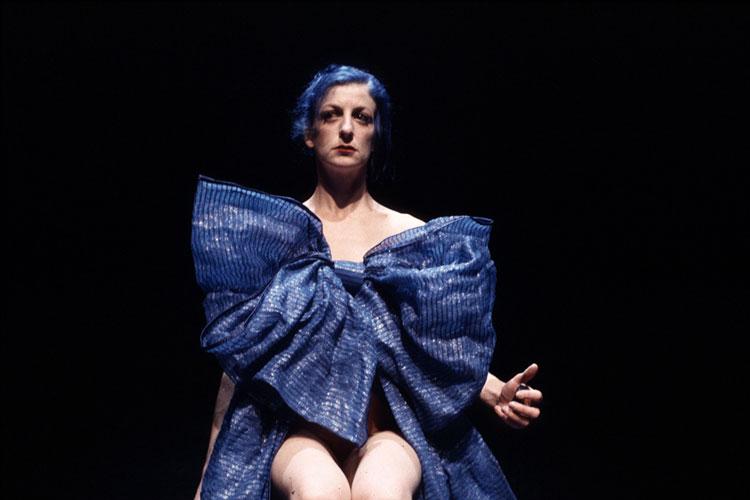 Más distinguidas to open the Biennale Danza 2020 in place of Panoramix
The performance goes onstage on Tuesday 13 October at the Teatro alle Tese (8 pm).
Más distinguidas
Más distinguidas, the second series of the Piezas distinguidas by La Ribot, will inaugurate the 14th International Festival of Contemporary Dance on October 13th at the Teatro alle Tese (8 pm), in place of the anthological series Panoramix, also conceived and performed by La Ribot, which had been scheduled originally.
Más distinguidas, which gathers 13 of the Piezas distinguidas – short, dazzling performances which brought fame to La Ribot, the Golden Lion for Lifetime Achievement at this year's Festival ­– was conceived to be performed on stage, in front of the audience: this makes it a production that is safe for the public, which may thus attend in greater number, compared to Panoramix, the travelling version of the Piezas distinguidas.
The performance will take place on one night only for the inauguration of the Festival, October 13th 2020.
Tickets for the performance may be purchased exclusively online starting tomorrow, Wednesday October 7th at 12 noon.
---
Share this page on