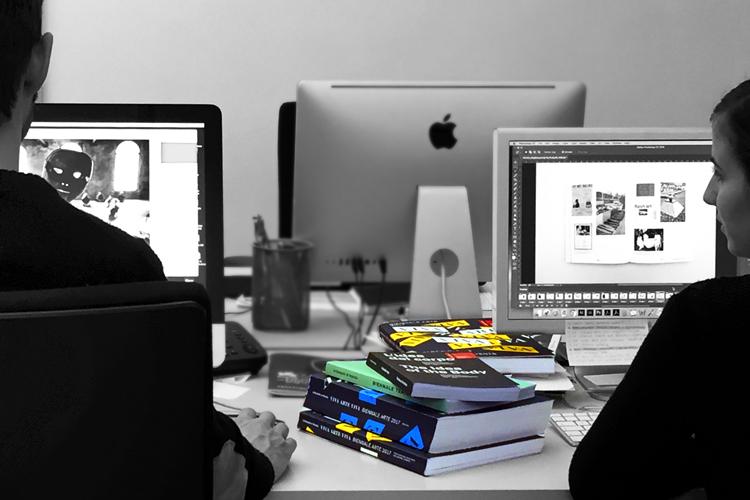 The new call of the Biennale College Internship programme
A programme for university students who wish to enrich their training in the activites carried out at the Biennale.
Biennale College Internship
The new call for the Biennale College Internships for the year 2018 is now online.
A learning experience on the field, organized as a curriculum-required internship for undergraduate or graduate students who wish to enrich their training in the fields of organization, management, administration, technical support, editorial work, communication, etc., in other words, the work that is done every day within the organizational structure of the Biennale di Venezia.
Just like a "College" experience, the young people selected for the internship will be supervised individually in their training, stimulated and encouraged to seek the greatest benefit from the moment they arrive to the last day of their internship, which will also include social events designed to share experiences and create an active community.
The call for applications is reserved for university students enrolled in an undergraduate or graduate programme of a University located in Italy.
For the current year, three groups of 5/9 interns each will be created, who will participate in educational projects lasting at least 3 and no more than 6 months.
For further information
segreteria.college@labiennale.org
Internship Programme
* Only one application per student may be submitted: applicants must therefore choose only one internship per term.
---
Share this page on