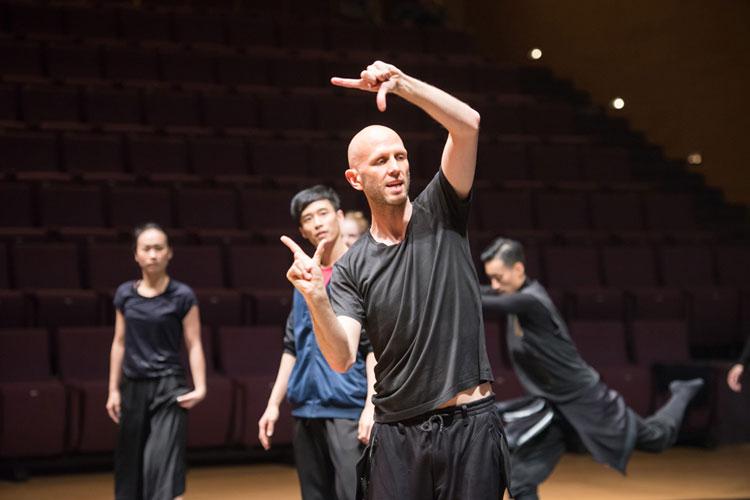 New calls for applications of the Biennale College Danza
Two calls for dancers and dancer-choreographers are available online. Applications to be sent by 19 February 2021.
Biennale College Danza 2021
The Biennale College Dance 2021 is being launched under the guidance of the new director Wayne McGregor.
Starting today Tuesday January 19th through February 19th, two international calls to respectively select 20 dancers and 5 dancer-choreographers, professionals aged 30 and under, are now online on the La Biennale di Venezia website, www.labiennale.org.
Biennale College Dance – in the project by Wayne McGregor – will select the 20 dancers and the 5 dancer-choreographers who will be involved in two specific programmes, shared in part, across a span of three months (10 May > 31 July) in Venice. The two programmes will merge in the presentation on stage at the 15th International Festival of Contemporary Dance (23 July > 1 August) of a double programme:
Two choreographic works by Wayne McGregor and Crystal Pite and the production of a new creation commissioned by La Biennale specifically for the group of Biennale College dancers
Call for applications
Five short choreographic works (about 15')
Call for applications
During the first ten days of preparation led by McGregor, the two programmes will focus on Physical Thinking, which has always been the subject of attention and study by the British choreographer, through choreographic and performative practice. This serves to build the group's collaborative capacity and to share techniques for the generation of dance material and choreographic composition, to ready the participants for the challenges that await them.
The 20 dancers will then attend daily sessions dedicated to the techniques of ballet and contemporary dance with world-renowned choreographers; sessions to explore the creative world and repertoire of McGregor himself and Crystal Pite, in great demand around the world as a choreographer and a former member of the Ballet British Columbia and William Forsythe's Ballett Frankfurt. The dancers will also work on the new creation commissioned for them and on the development of 5 short original works conceived by the 5 dancer-choreographers.
In their twin role, the 5 selected dancer-choreographers will mesh two different programmes: they will work on the individual creation of their own original choreographic piece, selecting some of the 20 College dancers, but they will also share in the technical, creative and performative work of the dancers.
Biennale College
Biennale College is an experience that since 2012 has been a part of every Department of La Biennale di Venezia – Cinema, Dance, Music, Theatre – to promote young talents offering them the opportunity to work closely with the masters to develop their creations.
Biennale College, organized by La Biennale di Venezia, enjoys the support of the Ministry for the Cultural Heritage and Activities – General Direction for the Performing Arts and the Regione del Veneto.
---
Share this page on