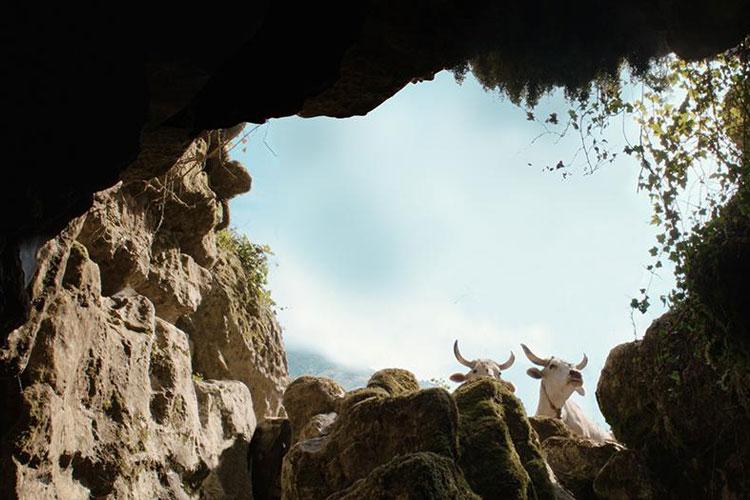 The Venice in Seoul film series features 9 Italian films from the 78th Festival
From 6 to 17 April 2022 a selection of Italian films that were premiered at the 78th Venice International Film Festival.
Venice in Seoul
The Venice in Seoul film series has reached the significant milestone of its 10th edition: for ten years it has presented in Korea a qualified selection of Italian films from the Venice International Film Festival of La Biennale di Venezia. There will be nine Italian films in the line-up this year, including both new and "classic" films presented at last year's 78th Venice Film Festival 2021, which will be screened starting today, Wednesday 6 April  through Sunday 17 April 2022 at the Cinematheque Seoul Art Cinema, in collaboration with the Italian Institute of Culture of Seoul.
Participating in the 10th edition of Venice in Seoul, from the Venezia 78 Competition, will be The Hole (Il buco) by Michelangelo Frammartino, Special Prize of the Jury chaired by Bong Joon Ho, and Freaks Out by Gabriele Mainetti. From the Out of Competition section, the films will be Django & Django by Luca Rea and Journey into the Twilight (Viaggio nel crepuscolo) by Augusto Contento. The Orizzonti section will be represented by Atlantide by Yuri Ancarani and The Peacock's Paradise (Il paradiso del pavone) by Laura Bispuri. Finally, last but not least, from Venice Classics, three masterpieces: Story of a Love Affair (Cronaca di un amore, 1950) and Red Desert (Il deserto rosso, 1964) by Michelangelo Antonioni, and Seduced and Abandoned (Sedotta e abbandonata, 1964) by Pietro Germi.
The project to promote and spread Italian cinema around the world was launched by La Biennale di Venezia in Brazil in 2005, while later film series have been organized since 2006 in Russia, since 2009 in China, since 2012 in Korea, since 2014 in Croatia, Lebanon and Singapore.
The 78th Venice International Film Festival of La Biennale di Venezia was held on the Lido from 1 to 11 September 2021, directed by Alberto Barbera. The 79th Venice Film Festival will be held from 31 August to 10 September 2022.
---
Share this page on