Biennale College Musica - Gemma Ragués
---
| | |
| --- | --- |
| Year / Length: | 2022, 50', World premiere |
| Vocal and experimental performance: | Gemma Ragués |
| Production: | La Biennale di Venezia - CIMM, Centro di Informatica Musicale Multimediale |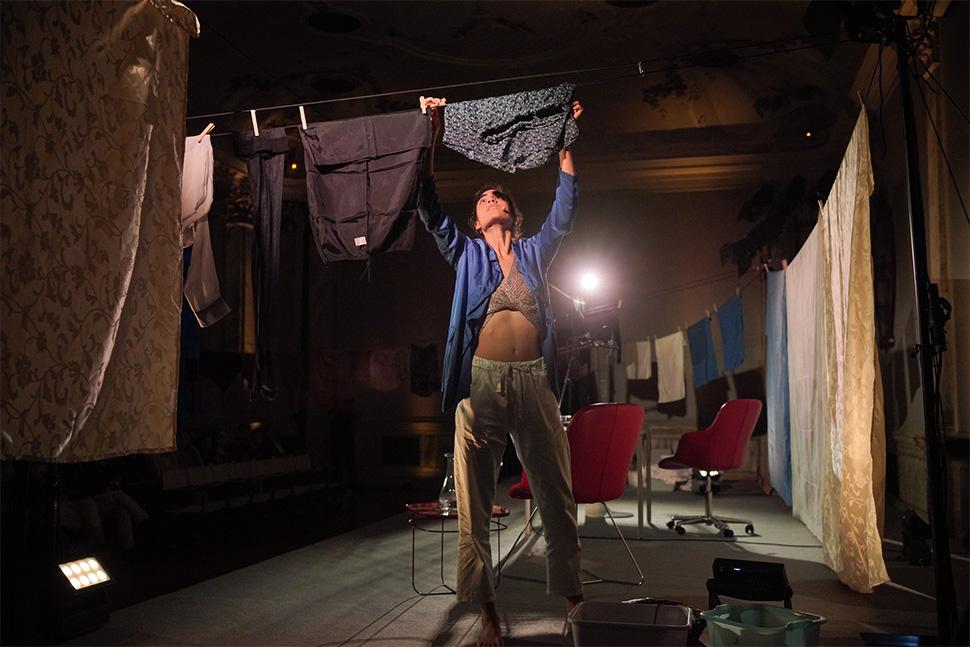 Description
Verità a Venezia is an experimental radio piece for voice, recordings and recorded voices. A narrative work revealing a series of city situations, unreleased dialogues and some Venetian secrets discovered during the composer's visit to Venice. A program that balances between truth and fiction, exuberance and silence, calls and murmurs, opinions and descriptions, organization and drama. A journey full of contrast that will bring the listener from a street in Castello, where neighbours hang clothes, to a fruit store in Mercato di Rialto, configuring an authentic radio show with special guests.
Verità a Venezia uses voice in many registers to portray characters but also to transform spoken phrases to subtle melodies, combined with an entourage of city sounds that can evolve to soft synthesized harmonies. An abstract universe assembling humour, romanticism and tones of surrealism.
The production will be performed live on September 15, 2022 in Ca' Giustinian, where the audience will have a once-off premiere with a special sound design, which will be also live broadcast on Rai Radio3 in binaural format.