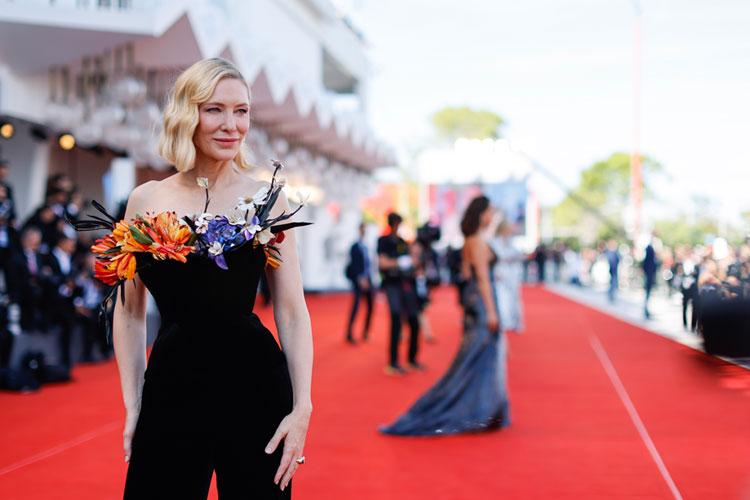 7 films from the Venice Film Festival nominated at the Independent Spirit Awards
18 nominations overall. Two films from the Biennale College Cinema represented with four nominations.
Independent Spirit Awards
The nominations have been announced for the Independent Spirit Awards 2022, the important American film prizes awarded annually since 1986 in Los Angeles to promote independent cinema.
The list of nominations includes seven films from the Venice International Film Festival of La Biennale di Venezia, with 18 nominations overall. The five nominees for Best Film include three films from Venice: Bones and All by Luca Guadagnino, winner of the Silver Lion Award for Best Director of Venezia 79, TÁR by Todd Field, in the Venezia 79 Competition, and a film from the Biennale College Cinema 2021, Our Father, the Devil by Ellie Foumbi (USA).
The greatest number of nominations, seven, was won by TÁR by Todd Field, nominated for Best Film, Best Director, Best Screenplay (Todd Field), Best Actress (Cate Blanchett, winner of the Coppa Volpi of Venezia 79), Best Supporting Actress (Nina Hoss), Best Cinematography, Best Editing. Bones and All by Luca Guadagnino won three nominations, as Best Film and for the performances of Taylor Russell (winner of the Mastroianni award at Venezia 79) and Mark Rylance. Three nominations were also received by the film from the Biennale College Cinema The Cathedral by Ricky D'Ambrose for Supporting Best Actor Brian D'Arcy James, Best Editing and for the John Cassavetes Award (for films with a budget of under 500,000 dollars). Two nominations went to the horror film Pearl by Ti West, out of competition at midnight at Venezia 79, for Best Actress Mia Goth and Best Cinematography,
The five films nominated for Best Documentary include the film that won the Golden Lion of the 79th Venice Film Festival, All the Beauty and the Bloodshed by Laura Poitras. The nominations for Best International Film include Saint Omer by Alice Diop (Grand Jury Prize and "Luigi De Laurentiis" Award for a Debut Film of Venezia 79).
La Biennale di Venezia wholeheartedly congratulates all the nominated personalities and productions.
---
Share this page on