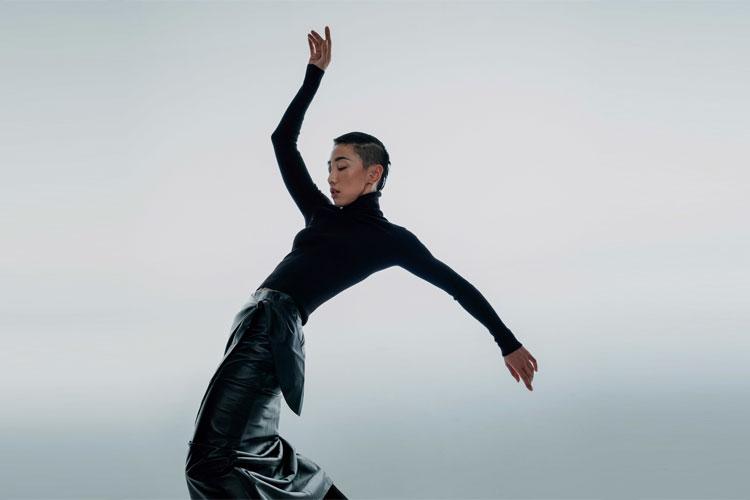 Biennale College Danza: the new calls are open until 22 March
Two international calls for the selection of young dancers and choreographers are now available online. Deadline: 22 March 2023.
Biennale College Danza 2023
Starting today – Wednesday February 22nd – and through Wednesday March 22nd, the new international calls launched respectively for dancers and choreographers for the third edition of Biennale College Danza under the mentorship of the director Wayne McGregor, are available online on the website of La Biennale di Venezia (www.labiennale.org).
Conceived to promote a new generation of dance artists, the intensive study and learning programme of Biennale College Danza 2023 will select 16 dancers (between the ages of 18 and 28) and 2 choreographers for a real experience in the field during a three-month residency in Venice.
From May 8th to July 29th the selected young artists will work daily in the Sale d'Armi of the Arsenale, attending classes in classical and contemporary technique held by internationally renowned teachers, and workshops focused on repertory, the creative process, improvisation and new creations. Theoretical and practical experiences, both as a group and with individual mentoring, which include:
a re-staging of a historic work by Simone Forti, the pioneer of Postmodern dance and Golden Lion for Lifetime Achievement of Biennale Danza 2023
exploration and development of a work by William Forsythe, master of contemporary choreography
participation in a new creation commissioned by La Biennale di Venezia for Biennale College Danza to Xie Xin, the new star of the most recent international scene
production and shared experience of two new original creations conceived by the selected choreographers
Programme of the third edition
The 17th International Festival of Contemporary Dance, to be held in Venice from July 13th to 29th, will be a place of critical and creative exchange for the dancers and choreographers of Biennale College who not only will present their works at the close of their training process, but will also have the opportunity to attend all the shows of the festival, and participate in lectures and mini-residencies with the invited artists.
In addition to expanding artistic skills and knowledge, Biennale College also contemplates a focus that provides the dancers and choreographers with the practical skills that can help them understand what it means to be a well-rounded professional today – from how the dance market works to how to build a portfolio, from intellectual property rights to contracts, commissions and collaborations.
The official texts of the calls for Biennale College Danza 2023 complete with programme, benefits and concessions (travel, housing, transportation, artists' fees) are available online at: https://www.labiennale.org/en/biennale-college
Biennale College
Biennale College is an experience that since 2012 integrates all the Departments of La Biennale di Venezia – Art, Architecture, Cinema, Dance, Music, Theatre, ASAC – to promote young talents, offering them the opportunity to work in close contact with mentors to develop creations that will become part of the artistic programmes.
Biennale College, organized by La Biennale di Venezia, enjoys the support of the Ministry of the Cultural Heritage and Activities – General Directorate for the Performing Arts and the Regione del Veneto.
---
Share this page on