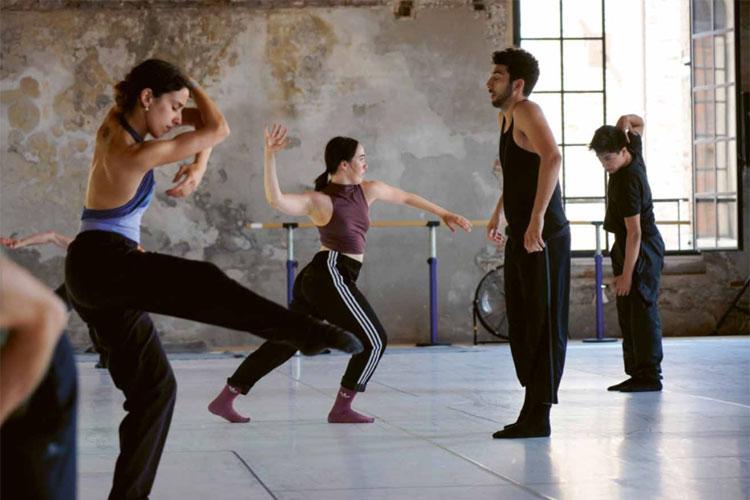 Call for appplications for international companies and choreographers
From 5 August to 19 September the new call for international companies and choreographers. Deadline: Monday 19 September.
The new calls for applications
Biennale Danza is preparing for its next edition by doubling down. From Friday 5 August, to Monday 19 September, there will be two calls on the website of La Biennale di Venezia to promote the creation of two new choreographic works: in addition to the call for a new choreography addressed to Italian artists and companies, now in its second year following the debut of Fo:NO by Diego Tortelli at this year's Dance Festival, there will be a new call for international companies and choreographers.
Call for a new international choreographic creation
Begun last year, the Biennale Danza programme is expanding, allocating resources for the development of two original new choreographic projects, by Italian and international choreographers and/or companies. The two winning projects will premiere in their definitive form as part of the 17th International Festival of Contemporary Dance in 2023.
With total freedom as to form – from solo piece to a composition for ensemble –, the projects submitted by 19 September, which respond to the requirements of the call, will be selected by Wayne McGregor, the artistic director of the Dance Department.
Each of the two projects will be awarded a production grant of up to a maximum of thirty thousand euro, which may be used independently or in collaboration with other production partners to produce the choreographic project. In addition to the production grant, La Biennale di Venezia will also cover the costs for staging the debut in Venice – from the artists' fees to travel and lodging expenses and the production specifications.
Biennale Danza
On Sunday July 31st the 16th International Festival of Contemporary Dance of La Biennale di Venezia ended with the Cunningham Event, which gathered over 1000 people in front of the Teatro alle Tese at the Arsenale to see the young performers of the Biennale College.
For this second edition directed by British choreographer Wayne McGregor, the Festival filled the Malibran, Piccolo Arsenale and Tese theatres to over 90% of their capacity, with a 32% increase in the audience compared to last year.
The major Italian media and Rai broadcasting network were joined this year by the particularly significant presence of the international press for daily newspapers and specialised publications, including: The New Yorker, Dance Magazine/Dance International, Riot Material, Artsmeme (USA); Frankfurter Allgemeine Zeitung, Sueddeutsche Zeitung, Der Tagesspiegel, Tanz, Deutschlandfunk Radio (Germany); Le Figaro, Les Echos, L'Humanité, Inferno Magazine, ResMusica, France Culture (France); The Observer, The Guardian, Bachtrack (Great Britain); El País (Spain); Publico (Portugal); Le Vif/L'Express (Belgium); Danstidningen (Sweden); Kyodo News, NHK World Japan (Japan).
---
Share this page on