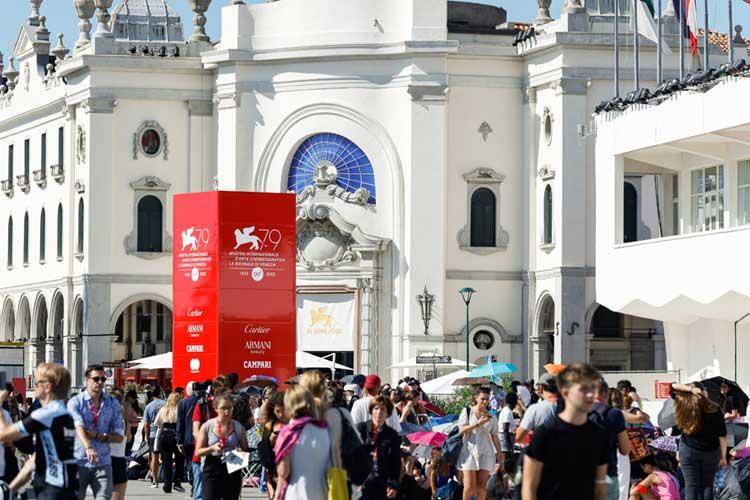 Biennale College Cinema (11th edition): the 4 final projects selected
The 12 projects of the 7th Biennale College Cinema – VR to be presented on January 19th in Venice.
The selected works are from from Georgia, Hungary, Italy, and Mexico.
The final projects
The selection has been completed for the four projects from Georgia, Hungary, Italy, and Mexico, that will move on to the production phase for the feature-length films of the 11th edition (2022 – 2023) of the Biennale College Cinema.
The four teams, consisting of a director and a producer, are as follows:
L'anno dell'uovo / The Year of the Egg – director Claudio Casale | producer Francesca Vargiu (Italy) – debut film
Árni – director Dorka Vermes | producer Balázs Zachar (Hungary) – debut film
The Chaos of Silence – director Nino Shaburishvili | producer Tinatin Kajrishvili (Georgia) – debut film
Lumbrensueño / Firedream – director José Pablo Escamilla | producer Diandra Arriaga (Mexico) – sophomore film
After the workshop that ended yesterday, January 17th, in which the four teams participated, the actual production of the four micro-budget feature-length films now begins, with a 200,000 euro grant each from La Biennale. The four films will be presented at the 80th Venice International Film Festival of La Biennale di Venezia 2023.
Biennale College Cinema VR
The work of the Biennale College Cinema VR, now in its 7th edition (2022-2023), continues with the participation of the 12 selected projects in the international workshop which began in Venice on Thursday January 12th, and ends on Thursday January 19th with a presentation at Ca' Giustinian.
The 12 selected projects are:
A Petite Sensation of Joy, Number 4
Dir: Nicole McDonald | Prod: Elizabeta Betinski (USA)
Below Deck
Dir: Martin Prinoth | Prod: Martina Mahlknecht (Italy/Germany)
Dante's Vision
Dirs: Massimo Ottoni, Francesco Forti | Prod: Federico Turani (Italy)
First Day
Dir: Valeriy Korshunov | Prod: Svitlana Korshunova (Ukraine)
Garden Alchemy
Dir: Uri Kranot | Prod: Michelle Kranot (Denmark)
isiLimela
Dir: Nirma Madhoo | Prod: Jason Stapleton (Mauritius – South Africa)
Moments in a coffee shop
Dir: Aleyeldin Baracat | Prod: Kate Pasterfield (Egypt – UK)
Osage '85
Dirs: Liz Hinlein, Edward Button | Prod: Aaron Woolfolk (USA)
Out Of Nowhere
Dir: Kris Hofmann | Prod: Abigail Addison (Austria - UK)
Reaching Out
Dir: Daniel Adolfsson | Prod: Charlotte Davidson (Sweden)
The Servant
Dir: Loukia Alavanou | Prod: Heinz Peter Schwerfel (Greece - Germany)
The White Saboteur
Dirs: Barthélemy Antoine-Loeff, Hugo Arcier | Prod: Pierre-Arthur Goulet (France)
Biennale College Cinema
Biennale College Cinema, organized by La Biennale di Venezia, is supported by the Ministry of Culture – General Directorate Cinema. The main sponsor of the initiative is Vivendi. The sponsor is Gruppo Multiversity, of which the Università Pegaso is a subsidiary. Biennale College Cinema relies on the academic collaboration of the Gotham Film & Media Institute and the TorinoFilmLab. The training activities are realized thanks to the Creative Europe – Media program. The Director is Alberto Barbera, the Head of Programme is Savina Neirotti.
---
Share this page on