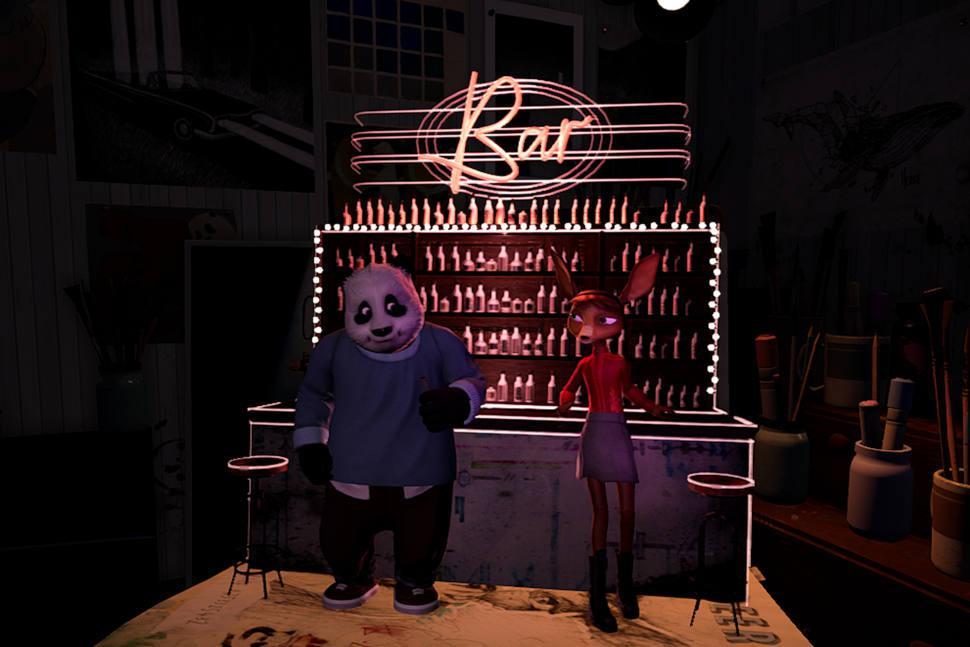 Glimpse by Benjamin Cleary & Michael O'Connor enters the Venice VR Expanded
This VR work, featuring the voices of Taron Egerton and Lucy Boynton, enters the Competition line-up.
Glimpse
Glimpse (UK, France, Ireland; 22'), from Irish filmmakers Benjamin Cleary (Academy Award-winning director of the short film Stutterer, 2015) and Michael O'Connor, the story of a panda voiced by Taron Egerton (Elton John in Rocketman), joins the Venice VR Expanded Competition line-up of the 78th Venice International Film Festival (September 1-11, 2021) of La Biennale di Venezia, directed by Alberto Barbera.
Glimpse is a highly emotive, visual feast set in the imaginative mind of a heartbroken panda named Herbie, who has recently broken up with his girlfriend Rice. Herbie is an illustrator and through his art we delve back through the memories of his relationship from the heart-breaking end to the beautiful beginning.
Herbie is voiced by Taron Egerton. Taron's performance in Dexter Fletcher's Rocketman won him plaudits from audiences and critics alike, along with a Golden Globe award. Rice is voiced by Lucy Boynton, the rising talent who played the character of Mary Austin in the multiple Oscar-winning Freddie Mercury biopic, Bohemian Rhapsody.
Benjamin Cleary is an Oscar winning writer/director. His upcoming feature film Swan Song stars Mahershala Ali, Naomie Harris and Glenn Close. In 2015 he wrote, directed and edited his first short film Stutterer, which won an Academy Award for Best Live Action Short, a Cannes Young Director Award and a London Critic's Circle Award. His short film Wave premiered at the Tribeca Film Festival 2017 and won over 20+ awards at major festivals on the circuit.
Michael O'Connor is an XR writer, director and producer. He designed and produced flagship titles for global video game market leaders SEGA and Nintendo throughout his career in the games industry. His production credits include Football Manager, Donkey Kong Country, Super Smash Brothers and Yoshi's Woolly World. Before working in games, he produced feature films in Ireland. Glimpse is his directorial debut.
The Official Selection includes 37 projects (eight 360° videos, 25 VR projects, and 4 VR upon reservation) from 23 Countries, divided as follows:
24 projects in Competition
11 projects in the Best Of section
1 project in the Biennale College Cinema VR section
1 Special Event Out of Competition
In addition to the above, a selection of 34 VRChat worlds with 5 Special Events will be presented in the VRChat Worlds Gallery accessible through the Venice VR Expanded world on VRChat.
The 2021 Venice VR Expanded programme  will be accessible:
· Online for VR accreditation holders and all 78th VIFF accreditation holders (Press, Industry and Cinema) through access codes redeemable on the Boxol platform from September 1st to 19th, 2021
· On-site in the VR Gallery at Palazzo del Casinò (Lido) for 78th VIFF accreditation holders (Press, Industry and Cinema). Reservation is required via the Boxol platform from September 1st to 11th, 2021
· At 14 Satellite Venues around the world for the general audience from September 1st to 19th, 2021.
---
Share this page on